The Douro region, which will be European Wine City 2023, is a must-see destination for those visiting Portugal. Find out what is the best time of year to do so.
If you ask five people what is the best time of year to visit the Douro region, which Brussels has chosen to be the European Wine City in 2023, you will risk hearing five different answers. And that's one of the reasons why lovers of the Alto Douro Wine Region don't want to reduce the enjoyment of this demarcated area to sporadic visits, whether in September, during the inevitable grape-picking season, or in March, when everything starts to blossom. Many visitors to the Douro territory, classified by UNESCO, in 2001, as World Heritage, end up becoming property owners and cannot resist buying a house or farm in one of those singular 150 kilometres in a straight line, from Mesão Frio, closer to the Atlantic coast, to Freixo de Espada à Cinta, near the Spanish border. There's no reason to expect any less, we're talking about a region where everything seems magical, from the high temperatures in summer, which immediately calls for a house with a swimming pool, to the famous nectars that have won awards all over the world, especially Port Wine, to the unmistakable landscapes that have inspired dozens of writers and film-makers in Portugal.
As we count down to 2023, and at a time when the Douro is celebrating 20 years of its elevation to World Heritage status, LUXIMOS Christie's International Real Estate, a premium property brokerage company in the Algarve, Porto and North of Portugal, which offers an exclusive service to clients looking to acquire vineyards and wine farms in the world's most sought-after wine producing regions, has drawn up a kind of map of the region's soul, so that those who have never visited it or don't know it well enough know when to go and why.
Related: 2022 is the year to invest in Douro real estate
From the outset, it is important to be familiar with the climate. Between May and September, temperatures are very high, easily approaching 40 degrees. In winter, on the other hand, temperatures drop abruptly. This is also why there is a popular saying that the Douro is made of "nine months of winter and three months of hell". There will be winter but there is no hell, as there are many paradisiacal places where you can cool off, including the various river beaches that amaze tourists. In any case, those who don't like excessive heat can visit the region until April or after October. In the spring and autumn months, the weather conditions are very pleasant. And in winter, there are few things better than savouring a glass of Port Wine by the fireplace. Want some advice? Start by getting on the train and do the stretch from Pinhão to Pocinho. After covering those 45 kilometres, a journey which is always close to the River Douro, you won't need any more arguments to fall in love with the region that Agustina Bessa Luís rightly described as "the province most capable of governed passions that there is in Portugal".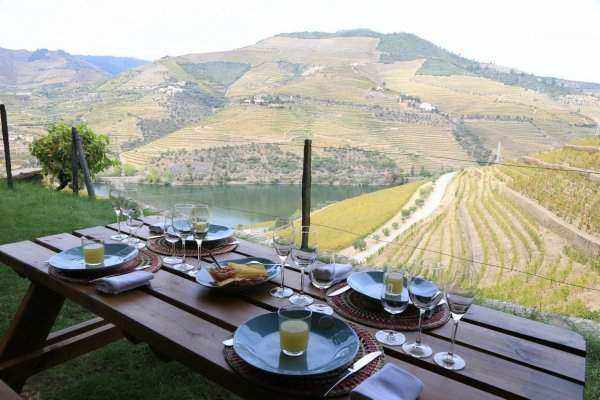 Having already clarified the climate, it's relevant to know that, although the Douro feeds the imagination of many people who hope to talk at length with wine producers, do wine tastings and even experience the grape harvest, the truth is that there are times of year when the priority is work. And the harvest season, which occupies the months of September and October, is the main one. That doesn't mean it's impossible to have a good experience at that time. It isn't. But precisely because it is also the time when more people move to the region, it is natural that people and workers in the farms have less free time for conviviality and conversation. However, the smell of fresh grapes, the joy of the harvest and the hustle and bustle of this special short period, makes the visit very appealing. Another piece of advice: do not miss the wine-growing village of Barcos, a small village in the municipality of Tabuaço. You will be enchanted by the collection of stone houses, almost all of which have been restored, and the streets, which have been meticulously designed and cared for. In other words, there's more to see in the Douro than just the grape harvests.
As important as knowing when you should visit this region of vast landscape, oenological, social and cultural heritage, is to decide which means of transport you will use. It is not a question of efficiency, of trying to take more or less time to arrive, because every minute of the journey is worth it, but of getting the most out of the experience. Most likely you will want to make the journey in every possible way. The train trip is a must, but taking a cruise on the Douro River is an intense event that no one should miss either.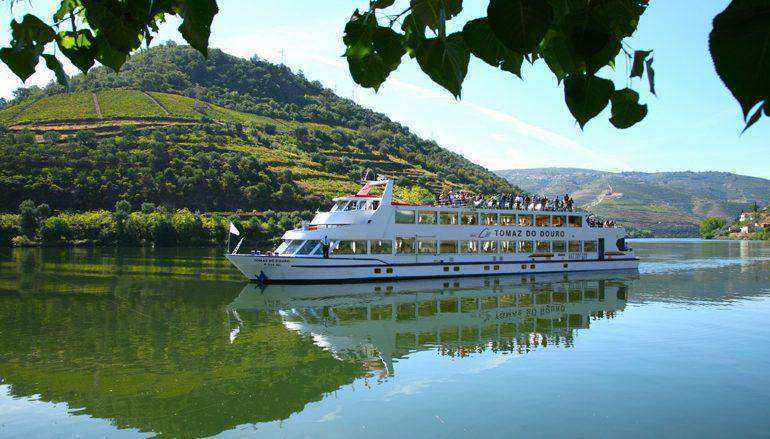 Related: A Wine Tour of the Iberian Peninsula
Last important decision: how many days to dedicate to the visit? There is no scientific answer to this question, but considering that the wine region is divided into three sub-regions - Baixo Corgo (it is the smallest territory - it covers the municipalities of Vila Real, Santa Marta de Penaguião, Mesão Frio, Peso da Régua, Armamar and Lamego - but it is the one with the most planted vineyards); Cima Corgo (it covers the municipalities of Tabuaço, Sabrosa, Alijó, Murça and São João da Pesqueira and concentrates the main Port Wine producers) and Douro Superior (which includes the municipalities of Vila Flor, Carrazeda de Ansiães, Torre de Moncorvo, Freixo de Espada à Cinta, Vila Nova de Foz Côa, Mêda and Figueira de Castelo Rodrigo, and is characterised more by its fauna and flora than by winegrowing, which took place there a little later) - you will always need at least three days.
On the other hand, it is most likely that you will return to the Douro demarcated region. Therefore, the question about the days of stay no longer arises. The areas of the Douro are so different from one another, and vary so much according to climate and season, that no visit can exhaust all there is to see and experience there. As Miguel Torga wrote, "the Douro is not a panorama that the eyes contemplate: it is an excess of nature". Hence it is not unusual for the average visitor to return afterwards to buy a house. If you give in to this temptation, consult LUXIMOS Christie's International Real Estate, the only real estate company in Portugal that brings together the best wine specialists with the professionals who know best the premium properties where wine is produced.
Related: Investment growth in luxury properties in the Douro region, Portugal