Vineyards by Christie's International Real Estate is the first programme to bring together the best wine experts and specialists who understand the premium properties where the best wines are produced.
This has created an exclusive service for clients looking for vineyards in the world's most sought-after wine regions. Currently, these regions are Portugal, France, Italy, California, Oregon, Spain, Argentina and New Zealand.
The Douro region is a vast area of north of Portugal extending from the city of Porto to the country's eastern border. The unique landscape of the river Douro and its tributaries, associated with a monumental man-made landscape formed over the centuries to adapt nature to the needs of wine production, have created an ecosystem of unique value that is the most distinctive feature of the Douro Valley.
The river Douro flows through the region and through the hearts of the people of north of Portugal. The vines grow in a unique, naturally hilly landscape, with the river winding its way through the whole region and the sun peeking between the mountains to create light and shade.
Recognising the importance of the landscape and of the traditional wine production activities, UNESCO awarded the Alto Douro Wine Region World Heritage status, confirming the outstanding qualities of the Douro Valley, the oldest demarcated wine region in the world, first delimited in 1756.
DOURO: VINEYARD
Quinta do Panascal, Douro Valley | Vineyards By Christie's International Real Estate.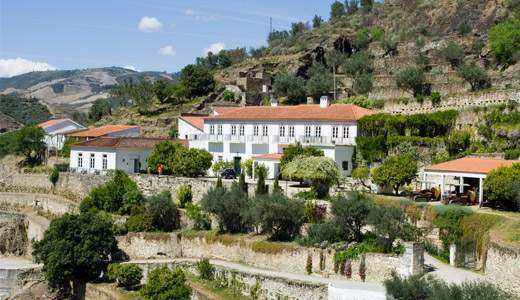 Portugal is also one of the safest tourist destinations in the world, as the 5th most peaceful country in the world among 164 countries (Global Peace Index 2016).
Data from 2005 to 2015 reveal that the serious and violent crime rate in Portugal fell 20% (Annual Internal Security Report 2015).
Portugal is only a few hours by plane from all European capitals and has three international airports, including Porto and Faro, in the Algarve.