There is a natural spa in the North named Douro, where real estate investment is a safe and far-reaching option, whether for fixed or temporary residence.
Both Portuguese and foreign sailors have been overwhelmed by the waters of the Douro for several centuries. The region, with luxury houses overlooking the Douro, has a unique beauty and still hides true jewels of nature and things you can't find anywhere else. Our health and quality of life is safeguarded in the natural environment of the mountain ranges of Alvão, Marão and Montemuro, a great region also for dream vacations.
Douro has stood out in the new records that Portugal has successively broken in tourism. Those seeking long-term investment opportunities find them here without a doubt, since this is a sector that grows steadily and at a fast pace.
Furthermore, Portugal is one of the safest countries in the world and, nowadays, one of the most coveted by expat families and companies, therefore, it's also the perfect place to live and invest in real estate.
Most of the region's real estate supply is either perfect family homes or houses that can be made profitable with short-term tourist lets, which is always a safe investment project in the Douro region.
There are still very accessible isolated country homes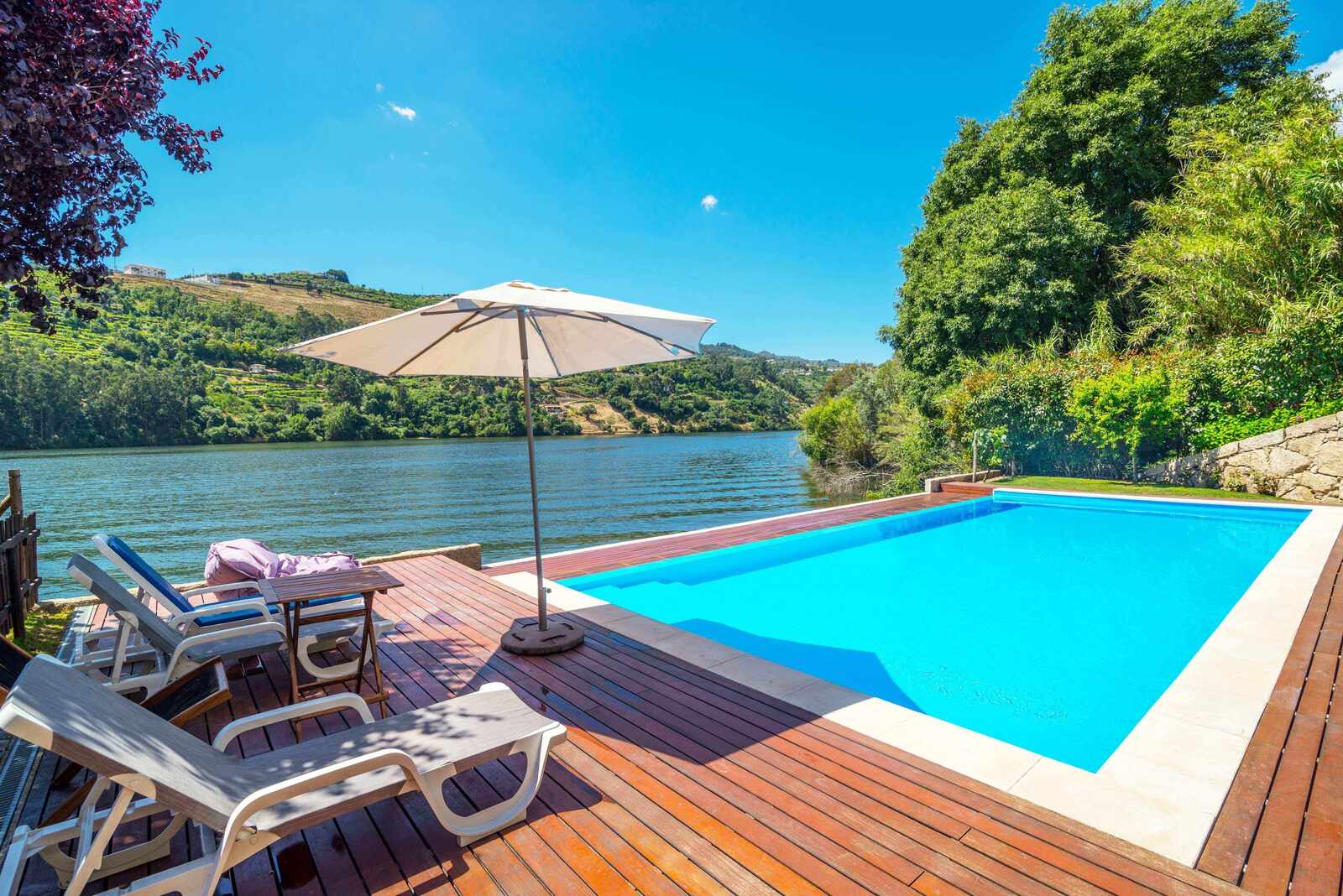 You've probably been told that buying a house with a river view is very difficult, that these houses are no longer available or that the ones you can still find are difficult to get to. Forget everything you've ever heard because none of this is true. You can invest in a property with direct access to the river and stunning views of natural surroundings. And what's more, it only takes about an hour to go from an urban centre like Porto to this dream region.
As far as accessibility is concerned, this region is, in fact, privileged, both because it benefits from one of the main (and most beautiful) urban train lines and because it is well served by highways. Here, in the heart of a triangle classified by UNESCO as a World Heritage Site – Douro, Guimarães and Douro Valley – you can enjoy the best of two worlds, since this kind of secret paradise offers the advantage of being close to cities and, at the same time, in the countryside. And Porto's international airport is a short distance away.
As pointed out by Ricardo Costa, CEO of LUXIMOS Christie's International Real Estate, "the Douro River is a pearl for national investment, raising more and more interest from Portuguese and foreign clients, among which the English, French, Brazilian and American stand out."
For Ricardo Costa there is no doubt that "investment in the Douro is plain sailing when you take into account the prestige and value of the Douro region over the last centuries". He also adds that, "at this moment, it is already possible to find charming farms and country houses with glamour and luxury in the Douro region, which allows it to compete with other wine destinations of choice in Europe, namely France and Italy."
The properties presented are for sale in the national and international markets through LUXIMOS Christie's International Real Estate.