Get ready, you will hear about happiness again if you choose to live in Porto. The center of the world has never been so close.
The pandemic brought structural changes to people's lives all over the world. And not all of them are negative. Telecommuting has gained definite relevance and has intensified the quality of life for families and reinforced freedom of choice, particularly when it comes to buying a house and choosing the best place to live. The centrality of cities is no longer proportional to professional progression. Talent no longer has a fixed address. Access to success is no longer, perhaps for the first time in the last few decades, associated with geographic proximity. Today, more than ever before, it is possible, desirable, and very desirable for our office to be a villa with a ocean view or, why not? A farm in the middle of a paradisiacal mountain range. The limit of the sky is no longer living in New York, it is living in Porto and working for New York. Or to Tokyo. Or to Australia. The northern Portuguese city is among the best cities in the world to live and work. The sentence is from Monocle and is shared by world specialists who study the new trends dictated by telecommuting. It is a unique opportunity to change your life. In many cases, it is even the right time to move on.
The expression you will be hearing most frequently in the near future is: emotional balance. This means that the new generations are teaching previous generations a lesson and contaminating them with a new balance, which no longer includes, for example, finding it normal to spend two, three or more hours a day in the traffic, or waiting for the holidays to have time to read a book and play with the children. Or, even worse, waiting for retirement to give wings to an old hobby or to organise the library. The last pandemic year has accelerated the urgency to live every day, to be happy every day. Emotional balance is therefore everything that doesn't come on your pay slip: time to keep up with the family, time to go to the beach at the end of the day instead of the motorway, time to enjoy the balcony or terrace instead of the car. Up to this point, that came at a cost: it would eventually reduce great career opportunities. That time is over. Talent is everywhere and is now recruited everywhere.
Related: 10 rules for working from home without losing your mind
Microsoft recently released a study - "The next great disruption is hybrid work - Are you ready?" - whose sample comprised more than 30 thousand people in 31 countries, which reveals that 73% of workers are in favour of remote work. It also shows that 46% of people plan to leave their company this year to work remotely. And companies have already understood the change: Twitter, for example, has already said that its employees will be able to work from home forever. So, there is no doubt: remote work is here to stay, and it will radically change our behaviour and attitude towards new challenges. Your dream company is in Singapore but for various reasons you do not want to live in Asia? Now you can fulfil your ambition without leaving your location.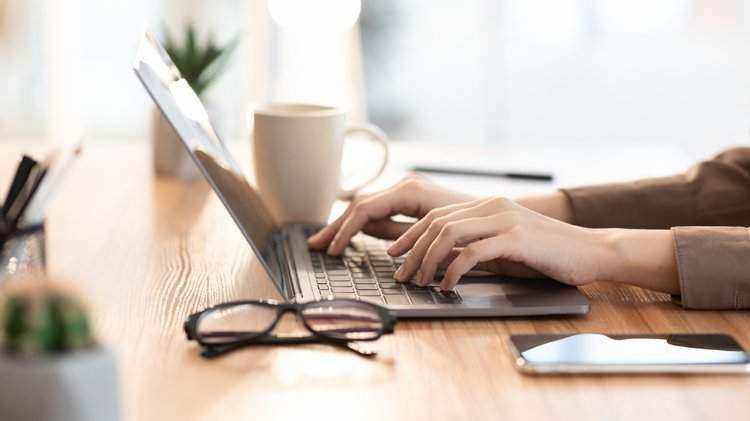 Related: 6 Marvellous penthouses to live in Porto
Believe it or not, the key words to join this new movement (some people call it "slow movement") are: home and city. What becomes important? Living in a place that allows you to eliminate "wasted time", that offers you the possibility to go to traditional shops, to take the kids to school on foot (or almost), to have lunch with the family, to have access to a wide and diverse daily cultural offer, a place that allows you to invest time in new training, time to go to the gym and time for friends. Otherwise, when this pandemic passes and the social distance ends, if you still have no time for anything, what good will it do you?
Choose your city and, within it, your dream apartment or villa. And when you hear about happiness again, feel part of it. Take the train with LUXIMOS Christie's International Real Estate and discover why luxury real estate in Porto is one of the most attractive factors for people who choose to live in this city.
Related: Porto is the best city in Europe to live in as a family