A Norwegian study on the quality of family life in European cities gave Porto first place.
Invicta scored 75.28 out of 100 possible points.
Creating a happy family can be a radically different experience depending on the city chosen to live in and buy a house. A city that offers quality apartment's or villas at competitive prices, in a location that favours green parks and contains an extensive leisure offer for the whole family, instantly becomes a city where educating children and reconciling family life with professional challenges is much healthier. If, in addition, this city guarantees quality education to our children and is safe, it is close to perfection. But does this city exist in Europe? That's what the Norwegian company SUMO Finans wanted to know. The conclusion is really not surprising.
The company, which is dedicated to making comparative studies to establish reliable rankings, then carried out a study to gauge which is the best European city to live in as a family. It evaluated 50 cities considered "family friendly" by different sources dedicated to family travel, such as "Kinder Travel Guide", a guide to travel with babies and children, or "Phenomenal Globe", a blog that helps to plan family travel. The company then classified each city according to a set of criteria, which it later converted into a mathematical formula. Porto scored 75.28 points out of a possible 100, i.e. it came first. Porto has almost always come first in the most varied rankings. It was far ahead of cities like Vienna (Austria), Copenhagen (Denmark) or Rome (Italy). And London was right in the last place in the ranking. Lisbon reached the third place.
Those who, in recent years, have been paying minimal attention to what is happening in Portugal's second largest city cannot have been surprised. There hasn't been a month in which this city with just over 220,000 inhabitants hasn't won an award, a distinction or a reference in an international publication. Porto is no longer just a fashion, let alone a predilection for tourists. It is a place to stay. This was also confirmed a short time ago by Monocle: "Porto is the best city in the world to be and breathe better", wrote the magazine.
Related article: Porto is Monocle's choice for quality living
This time it is not just about empirical perception or nostalgia for a past holiday in the Douro River, but an analysis of data. The consultant analysed the Global Peace Index 2020 (where Portugal appears as the third most peaceful country in the world), the cost of living for a four-person household, monthly childcare expenses and the average rent for a 3-bedroom's type dwelling. It also added to the equation the number of "child-friendly" activities available per square kilometre, nature-related attractions and green parks, as well as a list of "things to do". At the end, it also added the average performance of a 15-year-old student in three subjects: reading, mathematics and science.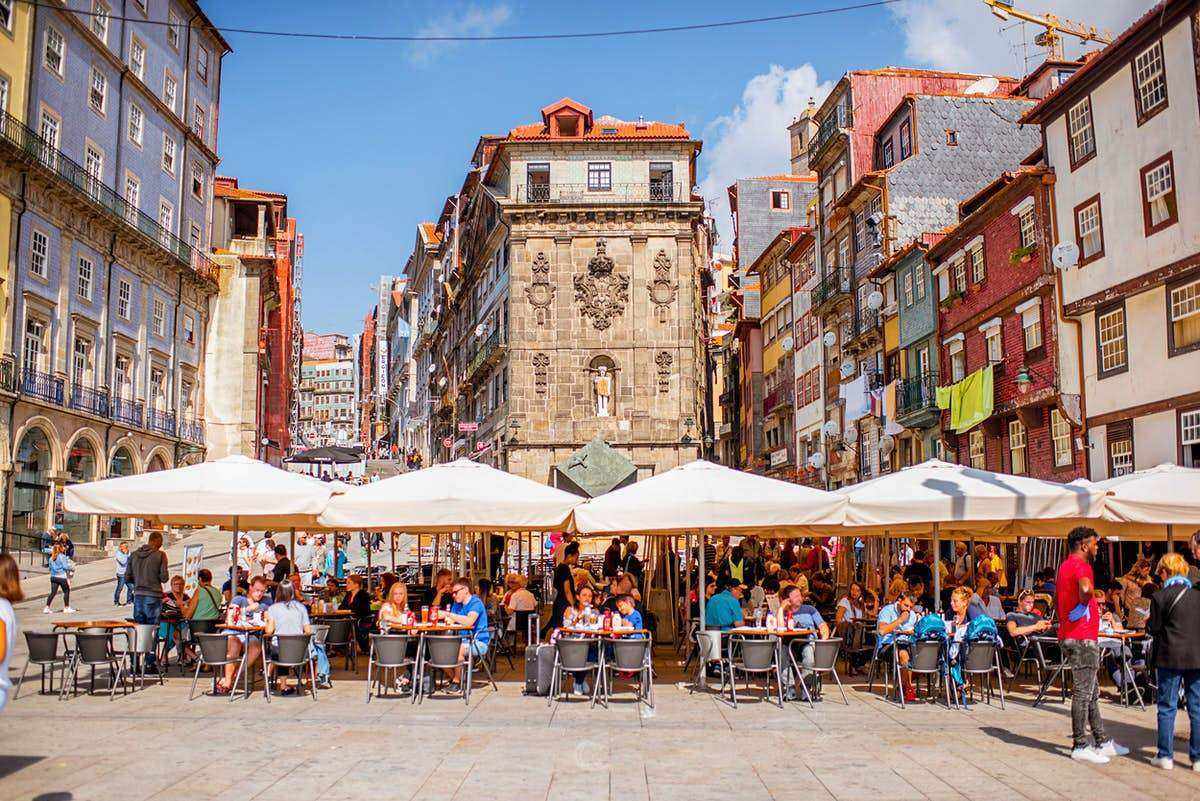 Related article: 10 Luxury brands to get lost in shopping in Porto
Results? Having achieved the first place in the global evaluation, Porto also appears in the Top3 of the cities with the most activities to do with the family: the study reveals that Invicta has almost a natural park and 2.69 "good for children" attractions per square kilometre. Paris comes first (4.47), Barcelona second (2.76). As far as the Peace Index is concerned, Portugal is only surpassed by Iceland. In terms of the PISA index (evaluation of school performance, prepared by the OECD), Porto has a score of 492, with Tallinn, the capital city of Estonia, being the highest score (525.67).
In relation to the cost of living, the study points out, as reference values, around 1930.75 euros as the expenses of a family of four, 336 euros of a monthly day-care fee and 1042.6 euros for the rent of a 3-bedroom's type apartment. Istanbul, Turkey, is the cheapest city.
The study does not mention, but Portugal is one of the countries in Europe with more property owners. Only one in four Portuguese choose to rent. Why? Because it pays off. Interest rates remain low, the value of homes continues to grow and, as Ricardo Costa, CEO of LUXIMOS Christies International Real Estate has already explained, the quality/price ratio of property in Portugal has no competition in any country in the world. This will help explain why, as the National Statistics Institute (INE) recently revealed, foreigners buy 54 houses a day in Portugal, and not even the pandemic is slowing down the market. In this sense, Porto is also at the forefront, with a renewed set of new developments that respond to the highest levels of demand, whether in construction, comfort or the surrounding landscape.
Related Article: Know the best investment you can make in 2021