Portugal remains a destination of choice for foreign retirees. Real estate follows the trend and has transformed Portugal into the "Florida" of Europe.
Last summer, French designer Philippe Starck gave an interview to a French magazine that became viral. He made a curious, enigmatic statement that could have antagonistic meanings: "The Portuguese are like a disease." This was the title that ran the world. What would the 70-year-old creator who moved to Portugal in 2011 mean by that? Simply this: "I didn't stay in Portugal. I stayed with the Portuguese". And it was at that moment that he clarified: "The Portuguese are like a disease you catch or like a drug to which you are addicted. After having known the values of these people, I stopped understanding the values of others", he praised. "On average, I go around the world once a week and always count the minutes to get back here."
The praise of one's people is perhaps the greatest applause a country can receive. Especially if it comes from someone who was born in Paris, lived his life travelling, and bought a house in Venice, in Italy, in Cap Ferrat, in France, and in Formentera, in Spain, before buying a house in Portugal. In Portugal, confided the designer, he found "the place he was looking for and had never found". But what is this place? "I suddenly found myself in one of the last places in the world where people still have a sense of humanity. It's a place where people are full of kindness, generosity, honesty and a deep friendship."
Philippe Starck, the man who invented democratic design, has fallen in love with Portugal and will never leave this country, he guarantees. But he's far from being the only one. In fact, in recent years, the French have been the ones who have surrendered the most to this country of "big waves and small towns". In addition to this warm-hearted people, unique in the world, Portugal also offers a good, cheap, healthy and safe life. It's really worth repeating these attributes: good, cheap, healthy and safe. No other country has such a large number of virtues. And no other country seduces such a large number of people throughout Europe. Added to this range of qualities is the good climate, the quality of the beaches, the reputation of golf, the cultural richness and the hospitality. And the cherry comes, definitely, in the form of tax benefits.
In Portugal, there are currently more than ten thousand retirees benefiting from the tax exemption that the country offers. But this place, which many say is a kind of Florida for foreign pensioners, doesn't exhaust its advantages in the offers it makes for the pensioners' rest; it's also increasingly attractive for entrepreneurs and for those who want to make large investments or grow their businesses. Recently, the French television station TF1, the leader of audiences in that country, wanted to understand why it's no longer the Portuguese who emigrate to France, as in the 60s of the last century, but the French who immigrate to Portugal, where they not only want to rest, but also invest, live and buy apartments or villas with a sea view. The answer was consensual: the speed and bureaucratic simplicity with which companies are created.
As Portugal is not the only country in the world to have created a tax system to attract pensioners and foreign investors - Ireland, the United Kingdom and Malta, for example, have also done so -, this will help explain why it remains one of the most successful.
According to the extensive experience of LUXIMOS Christie's International Real Estate, one of the most reputable real estate companies operating in Portugal, foreigners mainly look to the Algarve, in the south of the country, to buy houses or farms. In Porto, in the north of Portugal, the preferred apartments are those for sale in private luxury condominiums.
If you are planning to move to Portugal, we will explain everything about these tax benefits. What they consist of, who they are for and what to do to benefit from them in each of the possible ways. We also explain to you what those who choose the Algarve are looking for, a place known worldwide for its breathtaking coastal locations, such as Tavira, Lagos, Almancil, Vilamoura, Portimão or Silves. And what those who choose the district of Porto find, a place which also includes busy beach towns such as Gaia, Matosinhos, Leça da Palmeira or Vila do Conde.
Created in 2009 to attract qualified and retired workers, the tax regime for Non Habitual Residents allows those who have a profession considered of added value for Portugal (architects, engineers, doctors, artists, auditors, university professors, researchers, investors, administrators and managers) to pay only 20% of taxes on labour income (IRS). If the income is of foreign origin, they benefit from total IRS exemption. Other personal gains from capital gains, interest, rents or dividends are also included in the special IRS regime, i.e., they are either exempt or benefit from a reduced rate. Foreign pensioners, on the other hand, are exempt from paying taxes on their pensions for ten years. This period is consecutive and renewable.
In order to be considered a non-habitual resident, it is sufficient for the foreign citizen to have stayed in Portugal for more than 183 days in the year to which his income relates. Or, having stayed for less time, to have a dwelling classified as habitual residence. His income may not have been taxed under IRS in Portugal in the previous five years. However, since 2012, it has not even been necessary to provide proof of previous residence and taxation abroad, it is enough to declare that in the previous five years the conditions required by law for someone to become resident in the country have been met.
These tax benefits should not be confused with the Golden Visa, created to attract investment and which grants a residence permit.
2. Countries to which tax benefits apply
The tax regime for Non-habitual Residents is intended for citizens of countries with which Portugal has established agreements aimed at eliminating double taxation. These agreements exist with all European Union countries, but also with the United States of America, Brazil, Japan, among others. The countries of origin naturally lose out under this programme. For this reason, some countries, such as France, try to make it difficult for their citizens to leave. It is enough, however, to sell the house in the country of origin, or hand it over to family members, so that this house is no longer considered to be the main residence and is therefore taxed as such.
3. For whom the benefits are intended: differences for pensioners, workers and investors
Resident investors mainly adhere to the Golden Visa and are mostly citizens of countries outside the European Union. By acquiring a Portuguese visa, they have free movement within the European Union. To obtain it, they need to invest in Portugal or buy a property worth at least 500 thousand euros. The nationalities that request this status the most are the Chinese, Brazilians, Russians and Angolans. For non-habitual residents there are no minimum values, they just have to take up tax residence in Portugal. It is mainly the Europeans who adhere to this program of advantages.
4. Algarve: what retired clients are looking for
Those who settle in the Algarve have fallen in love with the golf resorts and the mild climate, with warm summers and mild winters. But also the beaches, the golden mountains, the heritage, the gastronomy and the tranquillity. There are at least 20 seductive reasons. Check it out here. And the cost of living is not indifferent: just think of the price per square metre you pay for a house in Paris or London and in Portugal - it's less than half. Another equation to take into account is this: in Portugal, the average gross salary is €914, the average pension is around €420. This way, it is possible to measure the quality of life that is possible to have in the country with a foreign salary or pension, which is also not taxed.
It should be noted that, in addition to the fact that the Portuguese are probably the most hospitable people in the world, a large part of the Algarve's population can easily speak foreign languages, namely English and French.
5. Porto: what working clients prefer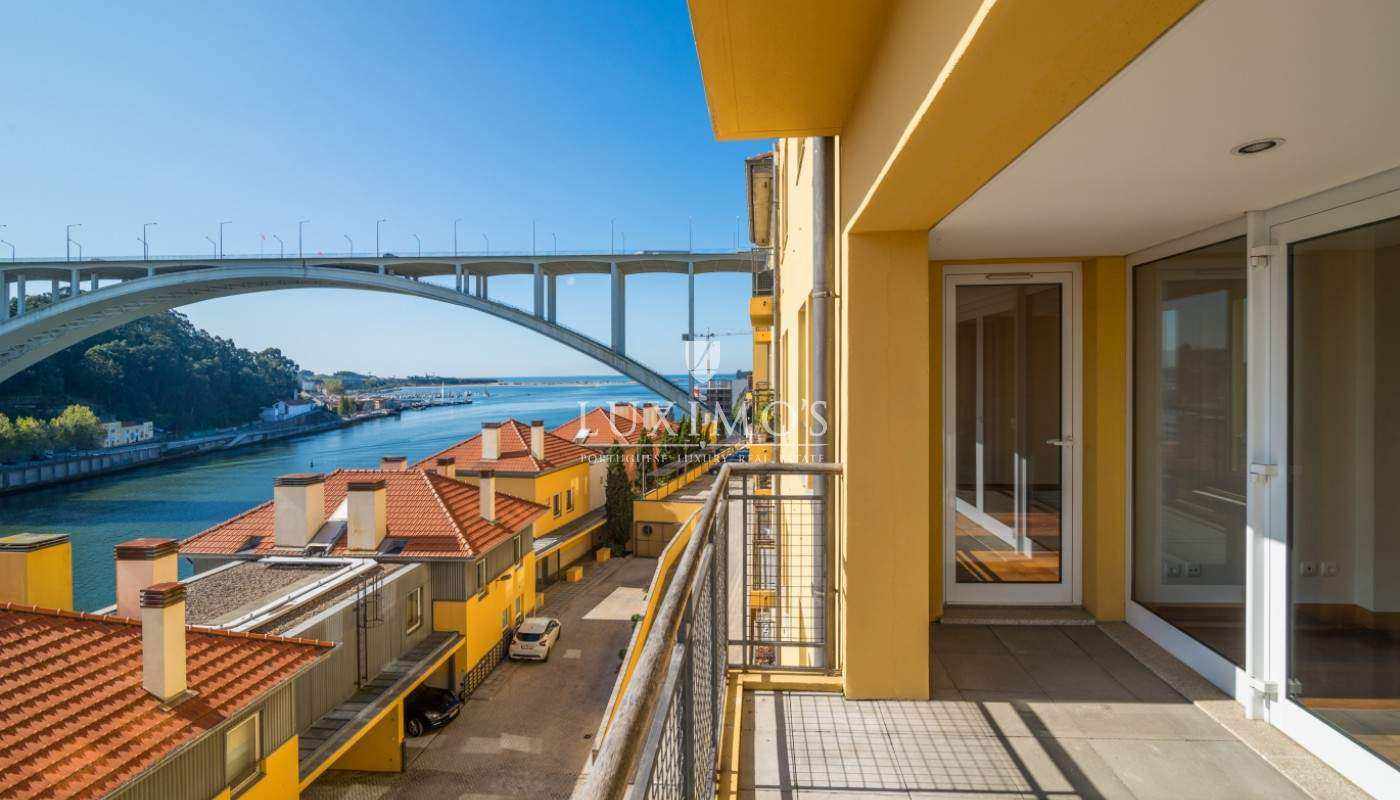 Porto is a typical Atlantic city. Having many similarities with other European cities, it is the preferred city in Europe for most travellers. That's why it is the city that has won the Best European Tourist Destination Award the most times. But it's also the city where the most foreign students want to study: there are more than 6,000 students per year at universities. And the University of Porto is on the list of the hundred best in the world.
It's also the city where most innovation and technology companies want to invest. And it's the city of wine. And the one where more artists want to live. There's an almost artist-only neighbourhood in town. It's almost a pilot city, in terms of the dynamics of independent cultural life, and a pioneering city in the quality of urban and cosmopolitan life that it allows to have. That's why Porto and the north of Portugal, characterized by an enormous quality of life and easy integration, are above all the destiny of those who seek to work in a modern city but full of traditions, extremely young but ideal for staying with their families.