Porsche continues to be the most valuable luxury brand in the world in the luxury market. Amazon has supplanted Apple among the titans of technology.
According to famous luxury brand management and communication expert Jean-Noel Kapferer, "luxury defines beauty." According to him, luxury is simply "art applied to functional items." This Portuguese-language novelist from France, who has had several of his books translated, goes farther and assures us that "luxury is as enlightening as light." If we want to be more specific, we can say that the luxury market, which is driven by social recognition, desire, pleasure, and dream, is a sector characterized by the sale of premium products - such as homes, cars, clothing, jewelry, and watches - and is targeted at an extremely wealthy and exclusive audience. It is a sector that is essentially impervious to financial crises or inflation rates that have lately shook other markets for the reasons mentioned above combined. This market is still growing quickly; in 2022 alone, it increased by around 35%; and no slowing is anticipated. The investment industry's future is now.

A survey by the consulting company "Bain & Company" claims that there are currently roughly 400 million consumers of luxury goods worldwide. It's anticipated the number would surpass 500 million by 2030. According to the independent consulting business "Brand Company," the world leader in brand valuation, the majority of the most influential luxury companies are from France and Italy. Leading the pack is Porsche, one of the world's top manufacturers of sports cars, followed by Louis Vuitton, a legendary brand known for its leather and canvas luggage, and Gucci, a century-old Italian luxury fashion house with headquarters in Florence. The most prestigious name in real estate is still Christie's International Real Estate, which has two offices in the Algarve —one in Lagos and the other between Vilamoura and Vale do Lobo—and a location in Porto, in Northern Portugal, since 2004.
Related: Porto and Douro are Europe's "new Monaco"
The latest ranking in the fiercely competitive market of technical behemoths was unveiled earlier this year at the World Economic Forum in Davos. And the outcome brings news: Jeff Bezos' Amazon overtook Steve Jobs' Apple to claim first position. Google came in third and has already indicated that it will build a new search engine using artificial intelligence (AI) in order to outperform Microsoft, which is now in fourth.
Learn some interesting facts about the luxury businesses and brands that appear on these two lists created by "Brand Company," a consultancy that annually conducts over 100,000 interviews in more than 35 countries and 30 different sectors to arrive at these conclusions. Keep in mind that luxury brands are more than just expensive; they also convey a narrative, a range of feelings, and cultural references. Nothing is more essential to a brand than the ideas of permanence and tradition. This explains why new brands have such little impact on these rankings.

1. Porsche (33.7 billion euros)

Porsche, once again regarded as the most valuable luxury brand in the world, dominated the poll with a valuation of 33.7 billion euros. Even on the podium, there is a significant gap between first and second place, with a difference of approximately 10 billion euros. The company's growth during the previous five years has been about 77%. Porsche sales in Europe have already increased by 18% to close to 81,000 units in the first quarter of 2023. The percentage is higher in China at 21% (21,365 units). Sales increased 30% year over year in North America (19,651 units), while they increased 19% (8,247 units) in Germany. Visit the Porsche museum in Stuttgart if you're a fan of the brand. Visit the museum here if you can't make the trip.

2. Louis Vuitton ($24.3 billion)

Recall the World Cup publicity-grabbing campaign that pitted Lionel Messi and Cristiano Ronaldo against one another in a game of chess to advertise the trophy bag? In 2022, Louis Vuitton was valued at 58% more than 24 billion euros. Because global social isolation restricted spending on travel and services during the epidemic, the French luxury brand profited from a rise in the purchasing of luxury items. The firm headed by Bernard Arnault is also the most valuable one in Europe, with a market cap that is steadily approaching 500 billion euros. A report in "Jornal de Negócios" claims that "since the beginning of the year, the French group has already appreciated by 30%," and that "this surge in the stock market has given Arnault 12.5 billion euros in just one day, bringing the fortune of the richest man in the world to 238.7 billion euros." In an effort to meet new difficulties, Louis Vuitton is currently investing in influencers and effective digital marketing initiatives. The launch of Louis Vuitton's first children's collection, which includes goods for infants and children between the ages of three months and one year, may be justified by this goal. Price ranges for the pieces are from $255 to $73,000.

3. Gucci ($18.1 billion)

The defined aim was attained in 2022, as sales of Italy's Gucci, the primary brand and source of earnings for French luxury firm Kering, totaled €18.1 billion. In its collections, Kering has previously stated that it will continue to emphasize unique items such as pricey leather bags, personalized shoes, and jewelry, a new element debuted in 2019. To this purpose, the brand preferred by the Chinese and musicians like Lady Gaga and Harry Styles appointed Italian designer Sabato De Sarno as its new creative director in early 2023. The designer, who has worked for Prada, Dolce & Gabbana, and Valentino, was picked to succeed Alessandro Michele, who has led the company for the previous seven years, at the age of 39. In September 2023 during Milan Fashion Week, he will debut his first line for the Gucci brand.

4. Chanel (worth $15,3 billion)

The Wertheimer brothers control Chanel, an unlisted firm, and Alain and Gerard are among the top 40 richest people in the world, according to the Bloomberg Billionaires Index. Chanel only started disclosing its financial information in 2018. At that time, it was revealed that annual sales were in excess of ten billion euros. The owner of the renowned perfume No5 (there is a limited edition of this perfume that costs six thousand euros, ranking seventh on the list of the most expensive perfumes in the world) is in the Top 5 of the most valuable luxury brands on the planet, even after the death in 2019 of German designer Karl Lagerfeld, who started designing clothes for Chanel in 1983. The medallion, in onyx, inspired by Gabrielle Chanel's preferences, displays a lion sculpted in gold, bears 252 diamonds, and is a limited edition of 20 pieces. In 2023, Chanel innovated once more by developing a pendant to show the time.

5. Hermès (13.5 billion)

Hermès, a French luxury goods company, crossed the 200 billion euro threshold on the stock market for the first time ever in April 2023, making it the eighth most valuable company in the Stoxx 600 (a financial index with a fixed number of 600 components, including large, medium, and small companies capitalised in 17 European countries). Currently, this premium group is worth more than titans like Shell, which are valued at over 165 billion euros. According to Gilles Guibout, AXA Investment Managers, in statements to Bloomberg, "We always invest in technology and luxury, but the advantage of the luxury [sector] is that, although there are risks, disruption and obsolescence are lower." The "Jornal de Negócios" confirms that "the luxury goods sector is experiencing strong growth" and explains why.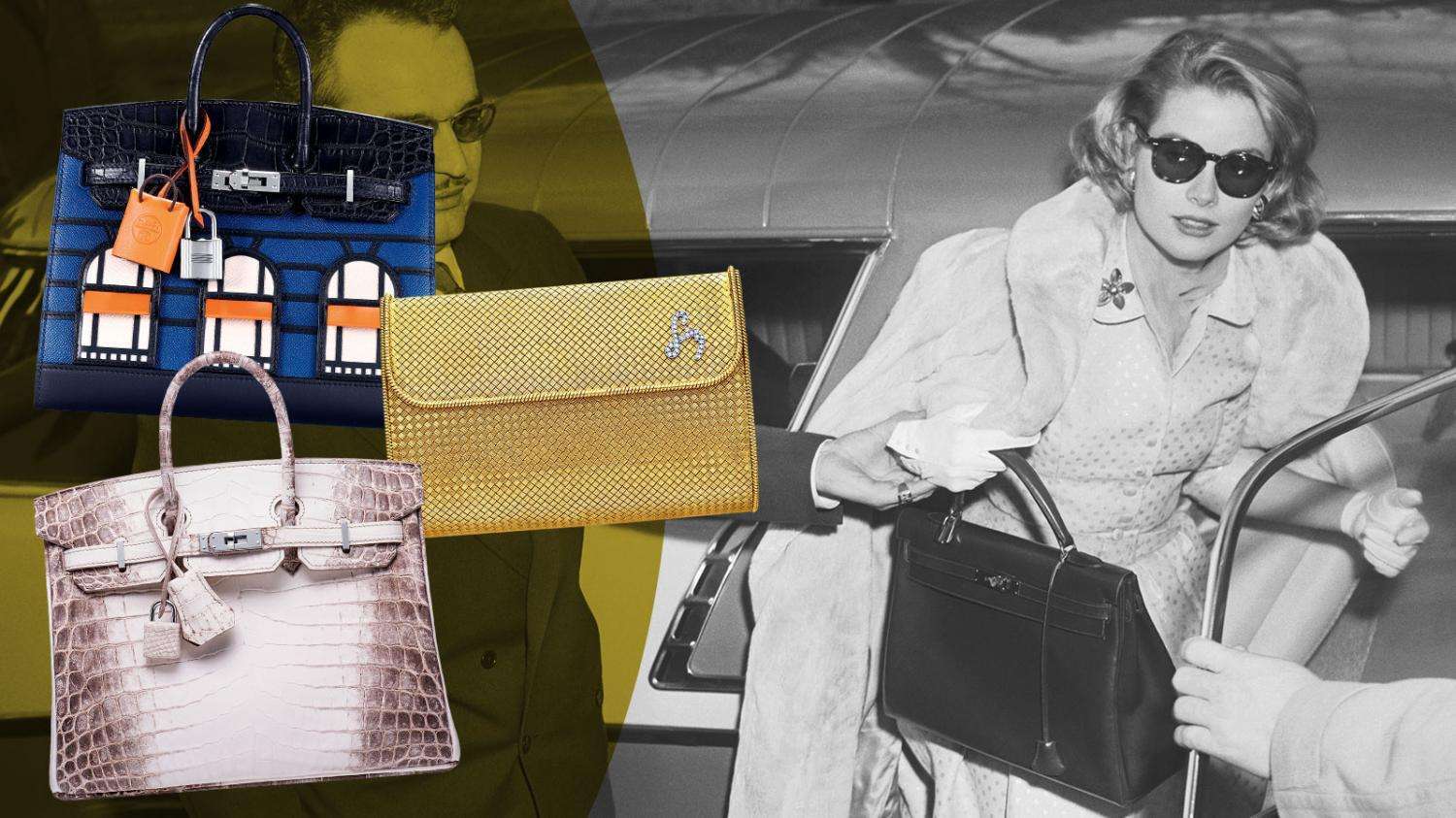 Related: 10 Luxury brands to get lost at shopping in Porto

6. Cartier (12.4 billion)

Cartier, one of the oldest and most renowned manufacturers of fine jewelry. With annual sales of almost 12 billion euros, it is also one of the most profitable. The company made the decision to highlight the ties to Mexican culture by opening the exhibition "El diseo de Cartier: Un legado vivo" in Mexico City in 2023. The exhibition, which contained 160 vintage pieces, also included jewelry made by the late actress and singer Mara Félix. Félix passed away in 2002. She also created the centerpiece of the display, a snake in attack mode with emerald eyes and a body covered in black, red, and green enamel. It was made of platinum and diamonds. Cartier made the decision to revive several classics and develop a new watch collection as early as 2023. One of these is the Tank Normale, a limited edition of 50 numbered pieces that Louis Cartier created in 1917.

7. Christian Dior (9 billion)

Nobody would have believed it a few years ago: how could Johnny Depp, who has fallen from prominence for a number of reasons, be the one to make a male cologne the best-selling item in the entire globe in 2022? The reality is that it did occur. The American actor, musician, and film producer who has been fronting "Sauvage" since 2015 was exonerated of domestic violence in one of the most publicized and passionate trials in recent history. He not only made this fragrance the biggest hit in the world, but also helped push Christian Dior to the top of the list of most successful brands. It should be noted that the company, unlike all the others with whom the "Edward Scissorhands" hero had contracts, took a risk by choosing not to halt any of the actor's campaigns during the protracted and contentious legal battle he fought with his ex-wife Amber Heard. Fans of the actor applauded the attitude and came up with the trending hashtag #ThankYouDior.

8. Rolex ($84 billion)

The fact that Rolex is represented in our Top 10 helps to explain why the brand is beloved by the world's wealthiest and most discriminating watch collectors. In contrast to many other upscale goods, Rolex watches retain their worth over time, and some even increase in value. Recall that only 12 of the Rolex Reference 4113 Split Second Chronograph, one of the world's rarest watches, were produced. One of the most costly watches ever sold is also from this brand: the 1950s Rolex ref. 6062 Pink Gold Moonphase, which was produced for a very short time. In contrast, the Rolex Paul Newman Big Red Daytona sold in 2020 for $5.4 million in New York, USA. Due to scarcity, Rolex prices will have already risen by 1% to 3% by 2023. As a result, analysts claim that the used Rolex watch market has never been this active.

9. Ferrari (8 billion)

Ferrari, a well-known premium brand with a market value of €8 billion, is a product of Maranello. It's a lot, but compared to the prior year, it represents a loss of 13%. In addition to wanting to climb back up the sales rankings, the brand also has goals for 2025 and 2030. For 2025, it wants to develop its first fully electric vehicle, and for 2030, it wants these electric vehicles to account for 40% of its product line. The "Game Changers" exhibition is on display at the Enzo Ferrari Museum in Modena, Italy, until 17 February 2024. If you have a passion for Ferrari, you should go there. There, it chronicles the history of the company going back more than 80 years to the production of the Ferrari 125 S, the company's first vehicle with a 1.5-liter V12 engine and great power.

10. Estée Lauder (7.9 billion)

Estée Lauder's entry into the Top 10 most valuable luxury brands in the world, with an estimated worth of €7.9 billion, is the big news in this ranking. The opening of airports and the revival of the international travel industry have been especially beneficial for the cosmetics company, which already experienced significant growth during the pandemic. The multinational beauty juggernaut acquired Tom Ford from the Portuguese conglomerate Américo Amorim in late 2022 for €270 million. Online publication "Eco" claims that with this deal, which won't be finalized until the first half of 2023, "Estée Lauder acquires the intellectual property rights to all Tom Ford lines, no longer having to pay royalties for Tom Ford Beauty and being able to obtain new sources of revenue by granting, itself, licenses to use the brand."

The 10 most valuable technology brands in the world are nearly exclusively American brands outside of the luxury sector, yet they are nonetheless quite significant. Amazon is currently in first place, overthrowing Apple, which is now in second. As in the previous year, Google is in third place. Following are Microsoft and Walmart. For the first non-American corporation to appear, you must move up to sixth place. It is Samsung (South Korea) in this instance, followed by IBCB (China). With Verizon and Elon Musk's Tesla, the United States resurfaces in eighth and ninth place. Tenth place goes to China's Tik Tok, which is making its top ten debut.