Study reveals that Portugal leads the list of 31 European countries for a dream roadtrip. It conquered 100 points in 100 possible points. Find out here why.
It's not the infamous "Route 66", which for many years made it possible to do the mythical roadtrip that starts in Chicago and ends in Santa Monica, in the United States, almost four thousand kilometres of a collective imagination. Nor is it the portentous Big Sur, that equally cinematographic journey that crosses all of California, from San Francisco to Los Angeles. But, in Europe, the journey we present to you surpasses all the beauty of the Amalfi Coast, in Italy, or all the blond incredulity of the Ring Road, in Iceland. We're talking about Portugal, it's true. The westernmost country of the Iberian Peninsula was elected the best European destination to make a road trip. And no year is better than 2021 to take that road trip that allows you to make safe stops and discover those treasures that the tourist guides don't show. In this case, the journey is literally the traveller and the choices each one makes each day.
Portugal has some of the best and safest roads in the world, that was already known, but it is not only because of this that it ranked first in the sum of all criteria previously established by Momondo, a search engine that searches travel agency and airline websites, which decided to promote a study to understand which are the best countries to make a road trip. Also in the top three is neighbouring Spain, where the climate is less appealing, says the study, and Luxembourg, which stands out for its cultural offerings and the absence of tolls.
Related: Will house prices continue to rise?
This survey was based on a detailed analysis of 31 European countries ranked according to 17 factors (rainfall and hours in the sun, speed limits, road accidents and road quality, fuel, toll policy, hotels and parking, electric car charging stations, air pollution, road congestion and passenger cars, ratings and prices, cultural and historical heritage and appeal of points of interest) broken down into six categories: climate, safety and infrastructure, prices, traffic and sustainability, car rental, nature and points of interest.
The final score for each country results from an average across all factors that make up the study and is represented on a scale of 1 to 100. The company said that the sources and data supporting this analysis are based on the most recent information available, collected between 22 February and 10 March 2021.
Are you surprised that Portugal came in first place? Then you should know that this country with little more than 90 thousand square kilometres - and around 950 kilometres of coastline, from the beach at Moledo, in Minho, to Monte Gordo, in the Algarve - scored 100 points... out of a possible 100 points. What factors weighed most in the conquest of this outstanding first place? The aforementioned quality of the roads, the extent and conservation of nature, the numerous points of interest and the price of hire cars.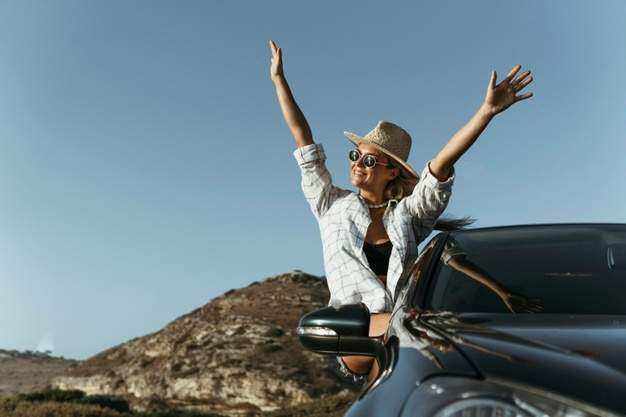 Related: Discover the 8 largest swimming pools in the world
No less important, but equally well known, especially by those who have already surrendered to buying a house on the Algarve coast is the number of hours of sunshine: in the Algarve there are 300 days of sunshine per year, as we explained to you here once before: here. Low air pollution and residual traffic were also determining factors. These criteria are well known to anyone who has ever invested in real estate in Porto. Moreover, an identical study by Monocle.
Momondo's study makes no reference to the quality of the beaches, but there are almost 400 Blue Flag beaches. Nor does it mention the gastronomy, one of the most appreciated in the world. Nor does it mention the quality-price ratio of property, which is unrivalled in any other country. Nor the hospitality, which is unbeatable. Nor security, but Portugal is the fourth safest country in the world. These are no small things for those who want to travel by car. If you are going to make this trip, don't leave the Douro aside.
The Top 10 in this study include, in descending order, Germany, Sweden, Slovenia, Finland, Denmark, Italy and Iceland.
Related: Who said that Porto is not a city for surfing?