Forbes has elected the six best European cities to invest in 2020. Porto, the only Portuguese city in the ranking, is in the spotlight. Find out why.
Forbes has elected the six best cities in Europe to invest in 2020. Only one Portuguese city appears on that list: Porto. Quality of life, safety, tourism development (Porto won the European Best Destination Award three times - in 2012, 2014 and 2017) and the prosperity of the economy, together with multinational companies and startups that choose the city in the north of Portugal for their establishment, are just some of the reasons given by the American magazine.
But there's more. The affordable cost of services and the quality of the real estate sector, strongly identified by luxury construction and competitive prices - about 30% cheaper than in the capital of the country - are also important factors. What's more, we're talking about a city whose historic centre, classified by Unesco as World Cultural Heritage in 1996, is nowadays one of the most glamorous places to buy a house. It is an area of 49 hectares and almost 60 monuments, with an indescribable view over the Douro River.
In any case, to reach the list of "Best European Cities to invest in 2020", Forbes contacted LeadingRE, a global consortium of 565 real estate agencies in 70 countries, to find out which cities were showing signs of real estate growth, while allowing a comfortable profit rate. And it is precisely here that Porto emerges as an unbeatable city in investment. Just look at the new developments and compare the location, finishes and square metre with any other city in Europe.
This explains the increase in demand from the Portuguese, but especially from foreigners. Porto is not a destination for retirees. It is for retirees, yes, but also for investors, researchers and entrepreneurs. Not by chance, it has been successively mentioned as one of the most important cities of the future. In 2019, the city of Porto was even considered the most startups-friendly European city. In the case of foreigners seeking to buy an apartment or villa, it is not to be ignored that Portugal is one of the places in the European Union where it is easier and cheaper to obtain a gold visa, that is, a residence permit by making a business or real estate investment.
In line with Forbes' conclusion, a pioneering study entitled "Porto & Northern Portugal: A Magnet for Investment" was recently presented, which aims to give an insight into the dynamics and perceptions of international investors, not only regarding the city of Porto but the entire north of Portugal, where LUXIMOS Christie's International Real Estate leads the market.
This study highlights transport, including daily flights to almost every part of the world, and the high-speed train that connects the North to the Algarve; the investment in major projects of urban development and rehabilitation (between 2014 and 2018, one million square metres of real estate developments were licensed); the mild climate, social and political security, and the range of international schools and universities.
Find out about the other five cities
Besides Porto, the cities of Naples in Italy; Megève in France; Szekesfehervar in Hungary; Batumi in Georgia; and Rotterdam in the Netherlands complete Forbes' list.
1. Naples, Italy
A popular destination for tourists, Naples had a 15% increase in real estate sales in 2019. Being an hour away, by train, from Rome, and being equally close to the islands of Capri and Ischia, it has become Italy's second most desirable place to live. This despite the insecurity, chaotic traffic and confusion that prevail as a way of life.
2. Megève, France
A stage of the Tour de France for some years now, it is the ski resort, part of the Mont Blanc mountain range, that is Megève's biggest attraction. Those who like snow and cold, as the Swiss and some British, have found here a place to live.
3. Székesfehérvár, Hungary
The modernization of the railway connection between Budapest and Székesfehérvár has given this destination another importance. It is on this route that two popular leisure spots can be found: Lake Balaton, the largest freshwater lake in Central Europe, and Lake Velence, also known for its beaches.
4. Batumi, Georgia
This port city is the third largest city in Georgia and is home to the popular Black Sea Resort. Currently, there are no height restrictions on new buildings, so builders are taking advantage of this opportunity. It is estimated that more than 22,000 houses were built between 2018 and 2019 in response to increased demand. Investors, who also come from neighbouring Turkey, are attracted by the 2000 years of history and culture.
5. Rotterdam, Netherlands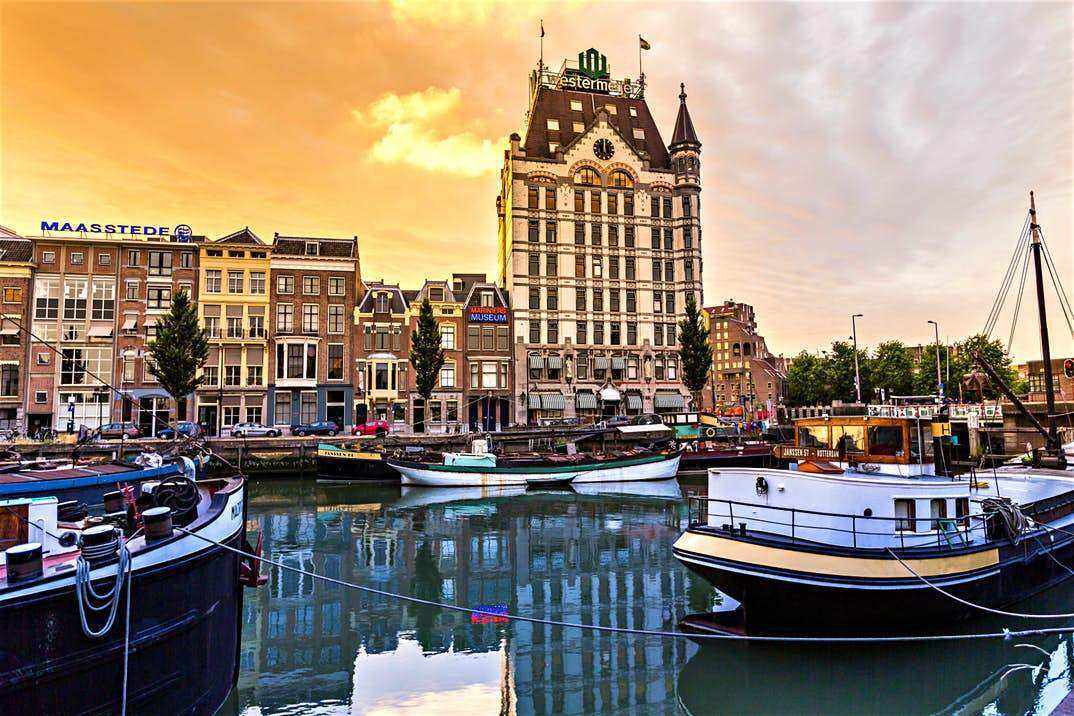 After Amsterdam, this is the largest city in the Netherlands. Located on the Maas River, which runs through several European countries, Rotterdam has the largest port in Europe. It's sometimes called "Manhattan on the Maas". For those looking for a more urban place to invest, Rotterdam is a good place. But it's above all an escape for those who think that Amsterdam has become unaffordable.