Porto, a World Heritage city, is the gateway to the north of Portugal and can be the starting point for a journey to the natural and cultural diversity of the region.
It is renowned for the wine that it sends all over the world, but also for other treasures, such as the School of Architecture, which gave us Álvaro Siza Vieira and Souto de Moura, both Pritzker Prize winners.
The country's second city, Porto is a cosmopolitan city and a favourite destination for those who appreciate architectural and landscape, cultural and artistic diversity, good food and wine. Porto attracts visitors from all over the world who are charmed by the city and its hospitable and genuine people.
Delimited by the oldest borders in Europe, North of Portugal has long been renowned for its historical, cultural and natural heritage, as well as the diversity of its landscape, often awarded World Heritage status. In this region of mountains and natural parks, its heritage includes castles and town squares full of history, where we can find exclusive properties, with traditional charm or contemporary innovation.
PORTO: RIBEIRA
One of the oldest neighborhoods of Porto. It is part of the World Heritage Centre, protected by UNESCO since 1996.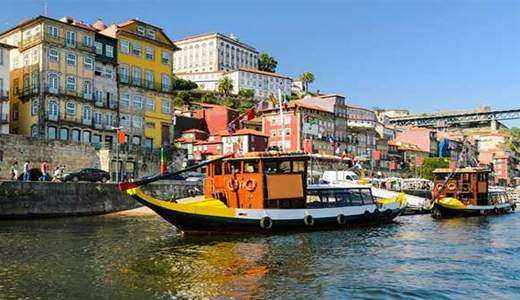 The Minho, on the north coast of Portugal, is a region of unparalleled beauty, with dense vegetation and a wealth of history. The region is intrinsically associated with the creation of Portugal as a country and considered the "birthplace of the Nation", the initial Portuguese king, Dom Afonso Henriques, having been born here in the early 12th century.
Besides Porto, the main cities in the Costa Verde region are Braga, Viana do Castelo, Póvoa de Varzim and Vila do Conde. The heritage of a past full of history and tales ennobles the region and enchants its visitors. Here you can buy apartments, villas, estates, and mansions, some of which have coats of arms.
The name Costa Verde comes from the dominant colour of the region's dense vegetation, associated with the terrain of the Minho, which creates conditions for the production of Vinho Verde, the award-winning and internationally renowned wine. With unique characteristics, light, fresh and fruity Vinho Verde is the second most exported wine in Portugal, after Port.