When summer is over and most people return home and to work, the sun continues to shine for those lucky enough to live in the Algarve
To find out, you must travel. Every year, the Algarve, a little rectangle in the southern part of the Iberian Peninsula, which is home to countless dream homes, idyllic beaches, and golf resorts, dominates pages in travel publications around the globe. And every publication offers the same assurance: that region in the south of Portugal, which has 113 Mediterranean beaches on less than 5,000 km2 of land, offers warmth for more than 300 days out of the year, and is a favourite vacation spot for thousands of people on five continents, including a number of famous people. But is the Algarve, which the World Travel Awards named the best beach destination of 2021, still just a place to unwind and refresh, or is it much more than that?
The British were the first foreigners to truly fall in love with locations like Albufeira, Vilamoura, or Quinta do Lago, in Loulé, next to the Ria Formosa, who were satisfied with the sea and the sun, when there was nothing else - not even an airport - and it seemed almost like a secret that they had discovered. The Faro International Airport didn't open until 1965. The first million tourists arrived in the 1970s as a result of this investment; currently, there are seven million foreign visitors annually, or 10 million if you include Portuguese visitors. The Algarve was first found by Portuguese-Brazilian André Jordan in 1972, and much of the area's economic, social, and cultural development is attributable to the 90-year-old entrepreneur's innovative spirit.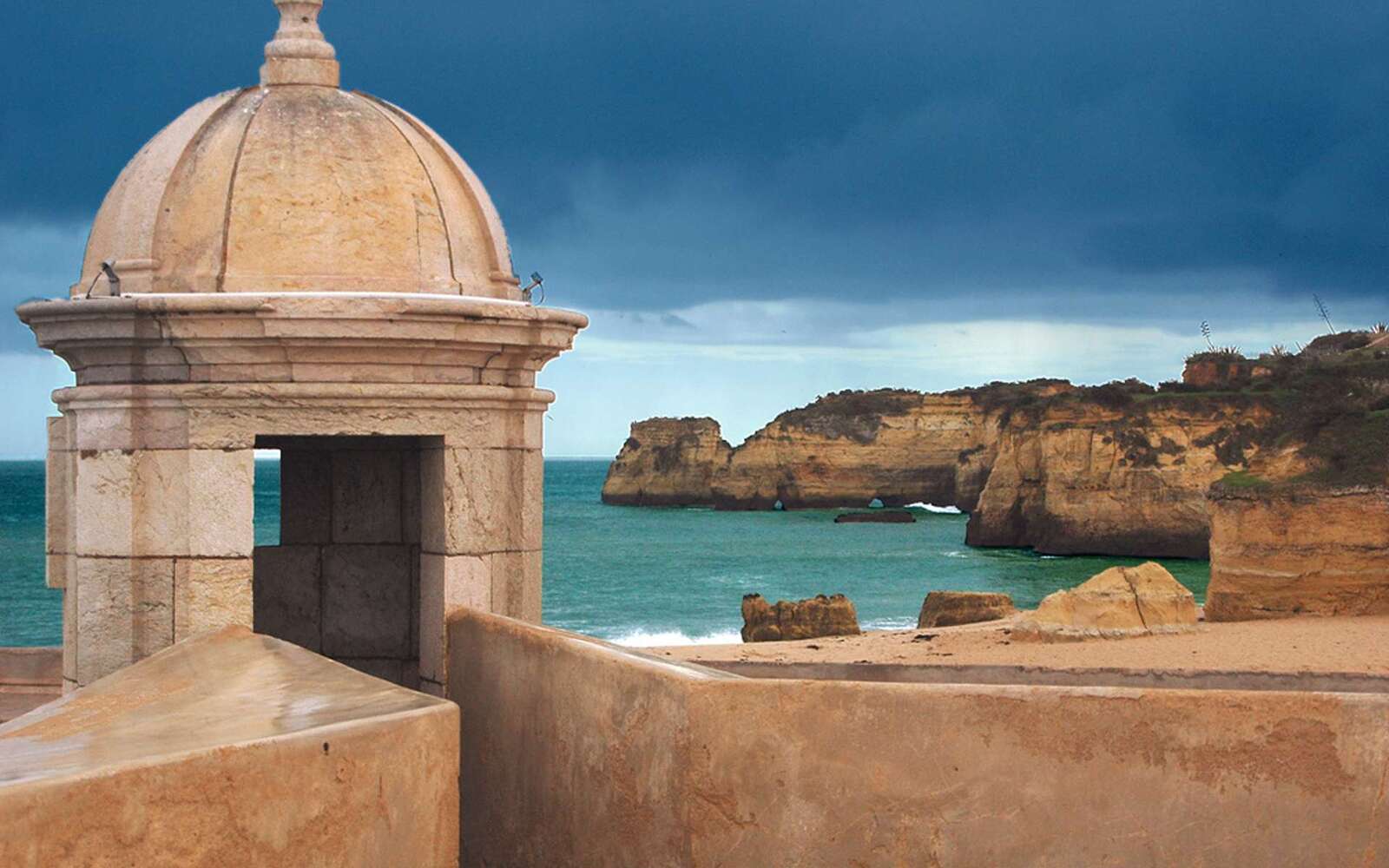 Related: LUXIMOS Christie's opens new office in Lagos
"The Algarve was very poor, it had nothing. There were no shops, just a few family grocery stores, no cinemas, let alone museums or libraries. There was nothing to do with tourism. What you saw most were carts on the roads. It was a pretty pathetic reality," recalls André Jordan to the weekly newspaper Sol. The population's means of subsistence were scarce: "It was fishing that sustained people. There were a few fish canning factories, especially for sardines. Agriculture was very basic, living off orange cultivation," continues the businessman who built the first tourist developments in the Algarve. On the other hand, he says, there were things that were difficult to understand. "When I arrived, there were three golf courses, but there were no players. In the winter, a few foreigners would turn up to play, but it wasn't part of the golf circuit." Today, Portugal has 90 golf courses, half of which are in the Algarve. And the Algarve is home to the country's most awarded golf course: it's in Lagos and it's Onyria Palmares Golf.
Foreigners' preferred vacation spots in the 1970s included Praia da Rocha, Armação de Pêra, Albufeira, Lagos, and Praia da Luz. There were allegedly so many English residents in Praia da Luz that they even flew the flag of their nation inside the mansions. Along with individuals who felt that taking a sea bath would heal their anxiety and other ills, refugees fleeing the Spanish Civil War (1936–1939) also travelled to the Algarve. From there, it took a few steps to establish itself as the hub of both domestic and international jet-set parties. Since Grace Kelly's time, the Grimaldi family from Monaco, for instance, has vacationed there. In addition to mooring her yacht in Vilamoura, singer Bonnie Tyler purchased a home in Albufeira. Ayrton Senna and Adriana Galisteu, a Brazilian woman, shared a villa in the centre of Quinta do Lago's 645 acres. The Matrix actor Keanu Reeves, a Canadian, is currently vacationing in Tavira.
Related: Portugal, the southern European country where everyone wants to live
But these days it's not just celebrities and royalty who can't live without the Algarve, it's also millionaires who have no doubts about the excellence of investing in the area. It's therefore not surprising to see the number of new developments continue to spring up there. These are flats with views over the sea, river and countryside, with private swimming pools, a gym, jacuzzi and sauna and other amenities. Check them out here.
In other words, the Algarve has changed drastically and is now more appealing than ever. In the 16 municipalities that make up the Algarve, practically everything has altered in the previous 20 years. Today's immigrants, who are no longer limited to those from the UK or northern Europe, are not content with staying temporarily; rather, their goal is to buy a home and remain there permanently. The Algarve is becoming a year-round safe harbour rather than a seaside vacation destination. With 13 international colleges, more than 40 golf courses, almost 6,000 hotels, hundreds of restaurants serving fine cuisine (five of which have Michelin stars), ultra-luxurious real estate, maximum security, and an impressive number of islands and must-see locations like the Benagil Cave, there is no room for doubt about the quality of life here in any season. The Algarve has managed to preserve its nooks and crannies, secrets, and areas of solitude and quiet, even in public places, and this is what is most remarkable. The charming little fishing towns are still there. The taverns where you may get fresh seafood are also. Nothing has changed about the neighbourhood grocery stores, excursion boats, or the friendliness of the locals. Less those unforgettable late days with their protracted sunsets.