In recent times, more than seven thousand North Americans have chosen Portugal to buy a house. Most of them say they no longer want to leave. Find out here why.
The number of residence permits granted by Portugal to citizens of the United States of America increased by 45% in 2021. And the trend continues this year: if the North Americans lead the way in the allocation of gold visas, Californians are the ones who most find this country on the Iberian Peninsula synonymous with the perfect life: a safe place, with lots of sun and lifestyle and no political radicalisation. In other words, Portugal, and above all the regions of Porto, in the North of Portugal, and the Algarve, in the South of the country, have the virtues of California, including the quality of life, the temperate climate, the proximity to the sea and the innumerable surf spots, but it does not mimic the flaws.
Related Article: Who said that Porto is not a city for surfing?
Let's look at the evolution of this panorama: at the end of 2021, according to data from the Foreigners and Borders Service (SEF), there were 6921 North American citizens living in Portugal. In 2010, there were only 2236. If we look at the most recent past, we see that since 2015 and until July of this year, 449 visas were granted to North Americans, that is, 5% of the total universe. And until the summer of 2022, that is, only in the first half of the year, more golden visas have already been granted to North Americans (135) than in the whole year of 2021 (101). If we add up all the residence grants since Portugal created this programme in October 2012, we see that the five nationalities with the most gold visas granted are the following: China, Brazil, Turkey, South Africa and Russia.
In one of its August editions, Visão magazine tried to understand why Americans - and not only retired people, but also entire families and young entrepreneurs - choose to buy a house in this corner of Europe, and work from here to the rest of the world. The common answer for all respondents is simple: peace, security and freedom. But the choice of destination for the change of residence does not end with this simplicity. In fact, when looking for an private broker, almost all clients reveal the same preference: a villa with garden and pool and, if possible, with sea view. So, what is it that Portugal has that Americans are so keen on?
Nathan Hadlock, 40, one of the North Americans interviewed by "Visão", is peremptory: "In the USA, the focus is to make a lot of money; here, it's to enjoy life". Does this mean that this engineer has come to take an eternal holiday? No. He has founded a company that intends to make national soils more sustainable and whose investors are almost all North Americans. The difference is that, he explained, in Portugal you can reconcile your professional life with your personal life. And he knows what he's talking about. After all, he arrived here after having spent several years "interned" in Silicon Valley, in San Francisco, and has now managed to become a father for the first time. "I couldn't imagine being a father in San Francisco. There, the houses are too expensive and the schools too", he revealed to the magazine.
Another example of this harmony between career and family is given by a North American couple in their 30s, Alexandra and Utku Yavasca, who also chose Portugal to live. "I want my son to have the same childhood as me: the climate, the beach, surfing. I want him to grow up in safety, with freedom and in community. But I wasn't going to be able to finance that in San Diego. Since buying a flat, this freelancer (a chef who does vegetarian and vegan catering inspired by the cuisine of Turkey, her husband's birthplace) and mother of a two-year-old boy, has already gained one certainty: "I know I'm not going back to California."
This trend had already been anticipated, in the middle of the pandemic period, by Ricardo Costa, CEO of LUXIMOS Christies International Real Estate, a company focused on premium real estate, in an interview (which you can read in full, here granted to the economy newspaper "Dinheiro Vivo". "The Americans are the new nationality enchanted with Portugal. The proof of this is the growth of interest of US investors in Portugal, especially in the last two years. Added to this is the fact that we are the gateway to Europe. When we look across to the other side, across the sea, we are their neighbouring country", he said based on his own experience. LUXIMOS has offices in the North of Portugal and in the Algarve.
Los Angeles Magazine, a Californian Culture and Lifestyle magazine, had also noticed the phenomenon. And it listed, in addition to all the arguments already mentioned, some more practical reasons for the growth in demand by Americans for property in Portugal, calculating at the time an increase of around 33%: hospitality, the cost of living, the scale of the country, fluency in English on the part of the Portuguese, low taxes, the ubiquity of broadband and even the time zone, as Portugal is an hour closer to California and New York than the rest of Europe.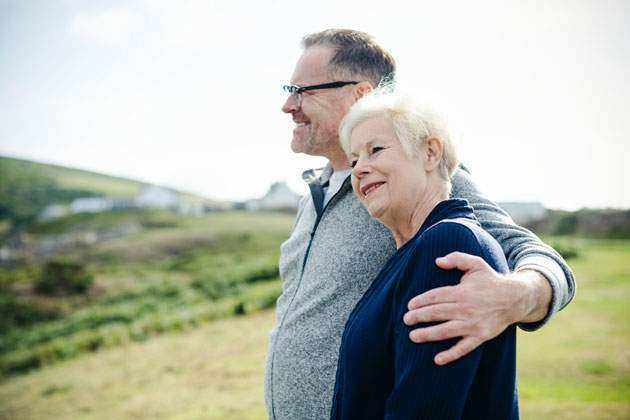 Related Article: Porto and Douro are Europe's "new Monaco"
What pushes Americans away from the US and towards Portugal
A Portuguese passport can grant visa-free travel to 185 countries, but this is far from being the main attraction factor for Americans. Interviewed by "Visão", geographer Luís Mendes, who has conducted several interviews with North American citizens who have moved to Portugal, corroborates the clues listed: "They come in search of a calmer pace of life, lower costs and a greater connection with the community". It's worth remembering that $5,000 per month is the average Californian considers reasonable to live well. In Portugal, living well doesn't cost half as much. For example, the rent for a luxury two-bedroom apartment in Portugal can cost as much as 2000 euros; in California, it costs more than 6.000 euros. In order to make a comparison, it is enough to remember that the national minimum wage is 705 euros and the average wage, according to the National Statistics Institute (INE), is 1326 euros gross.
But social life is also a point to be taken into consideration, as stressed by Jane Williams Barth, 63, and Peter Barth, 67. In a conversation with "Visão", the couple who chose to live in Lagoa, in the Algarve, laughably shares the following outburst: "We have never had such a busy social life. I don't even know how we had time to work before." She, a North American, and he, a Swede, had been spending holidays in Portugal for a long time. So, if there was a change, there would be no doubt. Also because of access to health. "Here I pay 20 euros for an MRI that, in the US, would cost me two thousand dollars."
Another couple, Juan Ramirez and Jannette Freedkin, fell in love with Porto and the Douro region just by watching videos on Youtube. He couldn't resist the change and he has no regrets. "The neighbourhoods of Porto remind me of the old Hollywood neighbourhoods. But this was not a romantic decision," Juan clarifies. "What I didn't want was to have to work 12 hours a day to support myself." His wife corroborates, "I didn't want to have to make $5,000 just to pay the rent, and we were still going to need about $15,000 to have good health insurance."
Other reasons for what many call "preventive emigration" are violence and racism (no one has yet forgotten the death of George Floyd, murdered in 2020 by a policeman in Minneapolis), civilisational regression (at least 13 states are going to ban the right to abortion, several not including exceptions for pregnancies resulting from rape and incest, such as Arkansas, Kentucky, Louisiana and Missouri), climate change and fires (in 2021, fires destroyed about 400.000 hectares in California) and political instability (the presidential elections are already in 2024).
In order for a visa to be granted to a North American citizen, it is necessary, among other things, to be a tax resident in Portugal, have a house to live in, spend six months in the country and earn an income equal to or higher than the national minimum wage. Find out more here.
Related Article: Demand for beach houses soars in the North of Portugal