In an interview to CNN Portugal, Ricardo Costa, CEO of LUXIMOS Christie's, anticipated the trends of Portugal's luxury real estate market in 2022.
When all else fails, buying a house remains one of the few safe and profitable investments. When everything threatens to change, too. In 2022 it will continue to be so. This was the guarantee that Ricardo Costa, CEO of LUXIMOS Christies International Real Estate, the real estate agency of reference in the luxury segment, in Porto, in the North of Portugal and in the Algarve, gave this week, in an interview to CNN Portugal. And he explained why: "Real estate assets are a safe haven currency", meaning that they represent an investment with more upside potential than financial assets with equivalent risk. And they are also the only investment that resists fashion and crises.
Unaffected by the oscillations caused by the covid 19 pandemic throughout the world, the demand for the national premium market continued to grow last year, and nothing points to a slowdown. It is already taken for granted that interest rates will rise, but for the businessman and economist, who has made almost his entire professional career in the international market, there is a misconception that should be dispelled: the value of apartments and villas in Portugal is not overvalued (it increased by 7% in 2021, when in Australia, for example, it rose 22%); it is only approaching its real value. Hence, also, the justification for the country, and especially properties located in Vilamoura, in the south, and in Foz do Douro, in the north, to attract continued interest from foreign investors.
Read here the interview and understand the dynamics of house prices in Portugal, as well as the context that will influence the year 2022.
Related Article: Will house prices continue to rise?
What will 2022 be like for the luxury real estate market?
It will inevitably be a year marked by rising interest rates. This should condition not only the luxury market, but any other type of real estate market, not only in Portugal but also in Europe and I would risk saying even the whole world. The inflationary pressures that have been felt, and which some interpret as transitory, will inevitably influence the behaviour of the property market.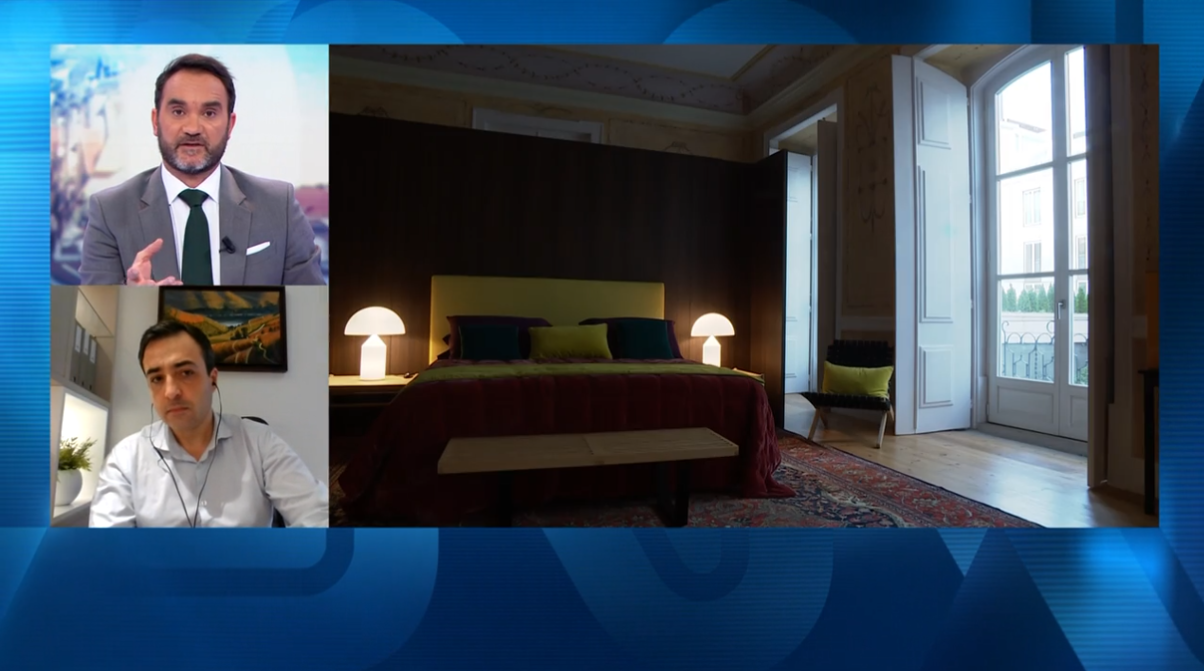 It is often said that the luxury business, in any area, is never affected by crises. In the case of luxury real estate, was the market affected or, on the contrary, did it grow with this pandemic crisis?
During the pandemic period, and even before, the quality market had a growth behaviour. It cannot be said, therefore, that the premium sector was affected, as other sectors of our society unfortunately were. This is due to the fact that real estate assets are a safe haven currency. It is also due to external demand, which in Portugal was very important in consolidating this movement.
It is generally agreed that the property market in Portugal is overvalued. Is the same thing happening in the luxury market?
I don't agree that the property market is overvalued. In Portugal, what we can say is that, in 2021, the price of property increased by 6.8%, according to data from the National Statistics Institute (INE). This represents an increase greater than the growth of the economy. However, if we compare it with other assets, even with some stock market indices, the value of houses was far behind. If we compare it even with other assets that are currently interpreted as a novelty, and which are especially attractive to younger people, such as cryptocurrency, which has seen its profitability soar, we can say that it was equally behind. Now, it is clear that real estate assets are always the "big asset". They have tremendous weight in the stock markets of the Portuguese, but also in those of Americans and Europeans in general.
Related Article: Investments in the real estate market in times of COVID-19
What distinguishes Portugal?
In recent years, Portugal has gained a position in the world and, above all, an image of attractiveness that corresponds, among other virtues, to the country's security. At this moment, people know where Portugal is, they recognise the country's qualities, which are many and are strategic assets. These are not qualities that have been conquered recently, Portugal already had them, they have simply become known. The market has not registered a speculative trend. I would say that the real estate asset price is starting to approach its real value.
Related Article: World press elects Portugal to live after the pandemic