Desperate to get away from it all? Home reveals off-the-radar European spots where you can live in your very own bubble.
Have you got the "get me out of here" feeling, but don't really want anyone to know where you are? Help is at hand. There are plenty of places you can escape to — spots that are off the radar for most tourists, but havens for those in the know, where you can soak up all the good things in life.
"Even high-net-worth individuals, who have everything they could possibly dream of and more, are starting to look for something simpler, where their feet touch the ground again and they can reconnect with who they are," says Mark Harvey, Knight Frank estate agency's head of European sales. In such locations, he adds, you feel as if you're stepping back in time: "They have a sense of remoteness that you usually need to travel across the world for, but are easy to get to — within a two or three-hour flight."
LOS BALATES:
Andalusia, Spain.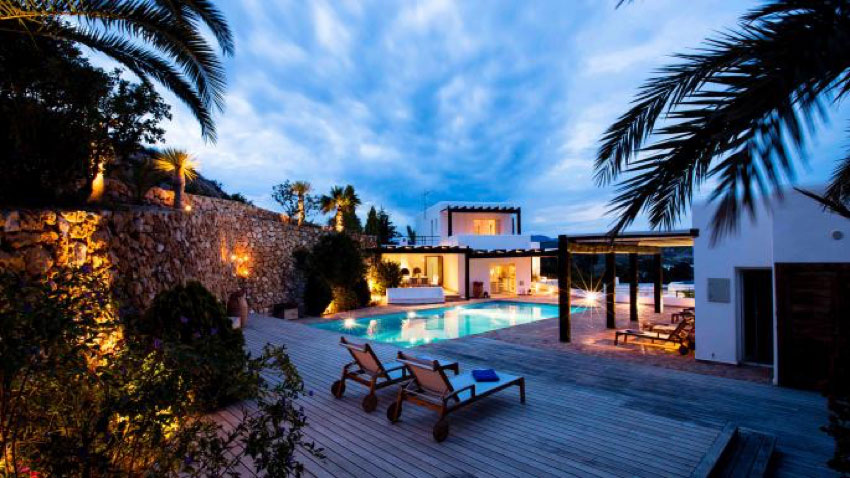 Here's our pick of the safest spaces in Europe.
Portugal
Few get this far on the Algarve coast, but if you reach its western limit and turn right, you'll come to a place that Christie's International Real Estate describes as "one of the best preserved and most desirable destinations in Europe". Aljezur, a 75-minute drive from Faro airport, is a part-Moorish village with a network of narrow cobbled streets and whitewashed houses leading to a medieval castle. Around it is a natural wilderness that is remote and serenely picturesque, with easy access to beautiful Atlantic beaches.
It's hard to find property for sale here, but one exception is the Boathouse, a new four-storey villa five miles from Aljezur, which is yours for 3.250.000 Euros. It's on a hilltop carpeted with gorse and heather, overlooking Amoreira beach.
Spain
Chances are you've never heard of Agua Amarga, in Andalusia, a tiny beachfront town just 45 minutes' drive from Almeria airport. Yet Penelope Cruz and a clutch of other A-listers know all about it. It's in the Cabo de Gata natural park, surrounded by secret coves and a dramatically barren interior that has provided a backdrop for Lawrence of Arabia, 007, Indiana Jones and, more recently, Game of Thrones.
"There's plenty to do — diving, hiking, riding — but people turn up here stressed out, so I suggest the best thing is to relax," says Lennart Tengroth, owner of the Real Agua Amarga La Joya hotel, which won a Travellers' Choice award on TripAdvisor this year. "Everyone who comes here feels they've found a secret, special place."
Italy
It's perhaps no surprise that Rome is the most searched-for location on the Italian property portal Gate-away.com, but the next most sought-after spot is, er, Arpino. The birthplace of Cicero, this medieval hilltop village is a rather less familiar spot in the Lazio region.
"It's a little gem with amazing views," says Simone Rossi, managing director of Gate-away.com. "People come here because they love the Italian lifestyle — not the obvious things, the fashion and food, but the country's nature, roots, traditions and history," A recently restored two-bedroom cottage with dreamy views over orchards and fields is on the market for €55,000.
Read all the article here https://www.thetimes.co.uk/article/safest-spaces-to-live-in-europe-vwz697lbv