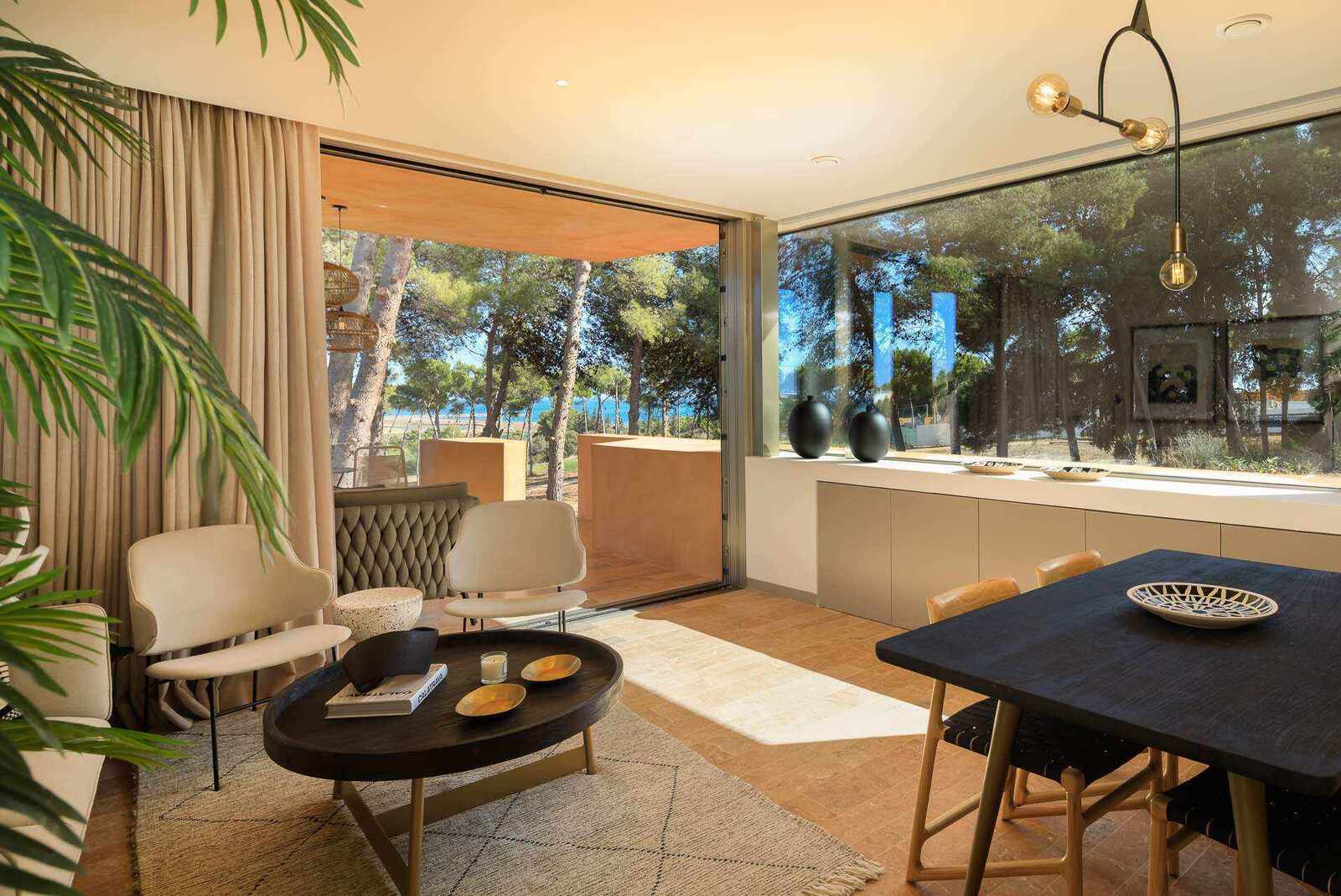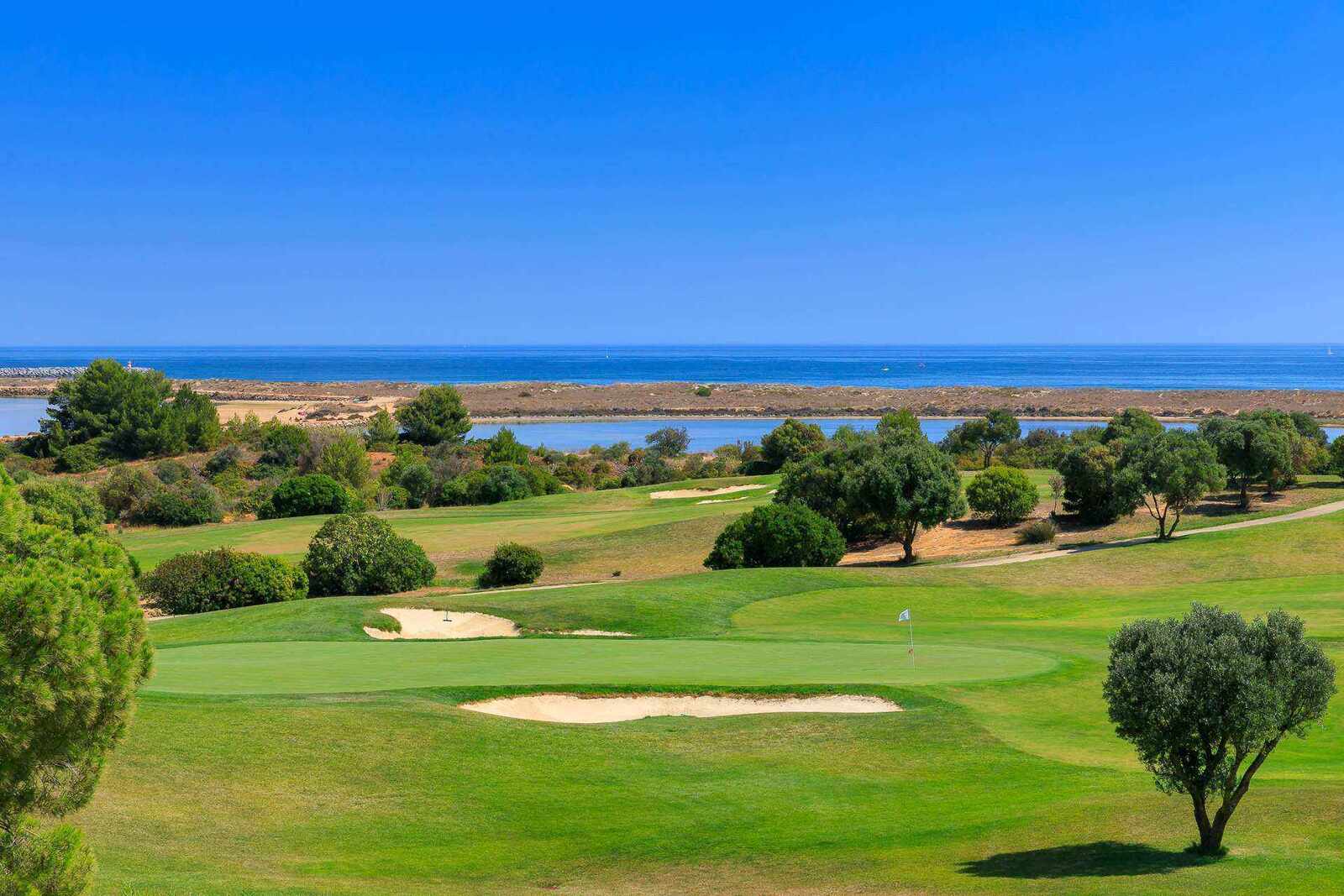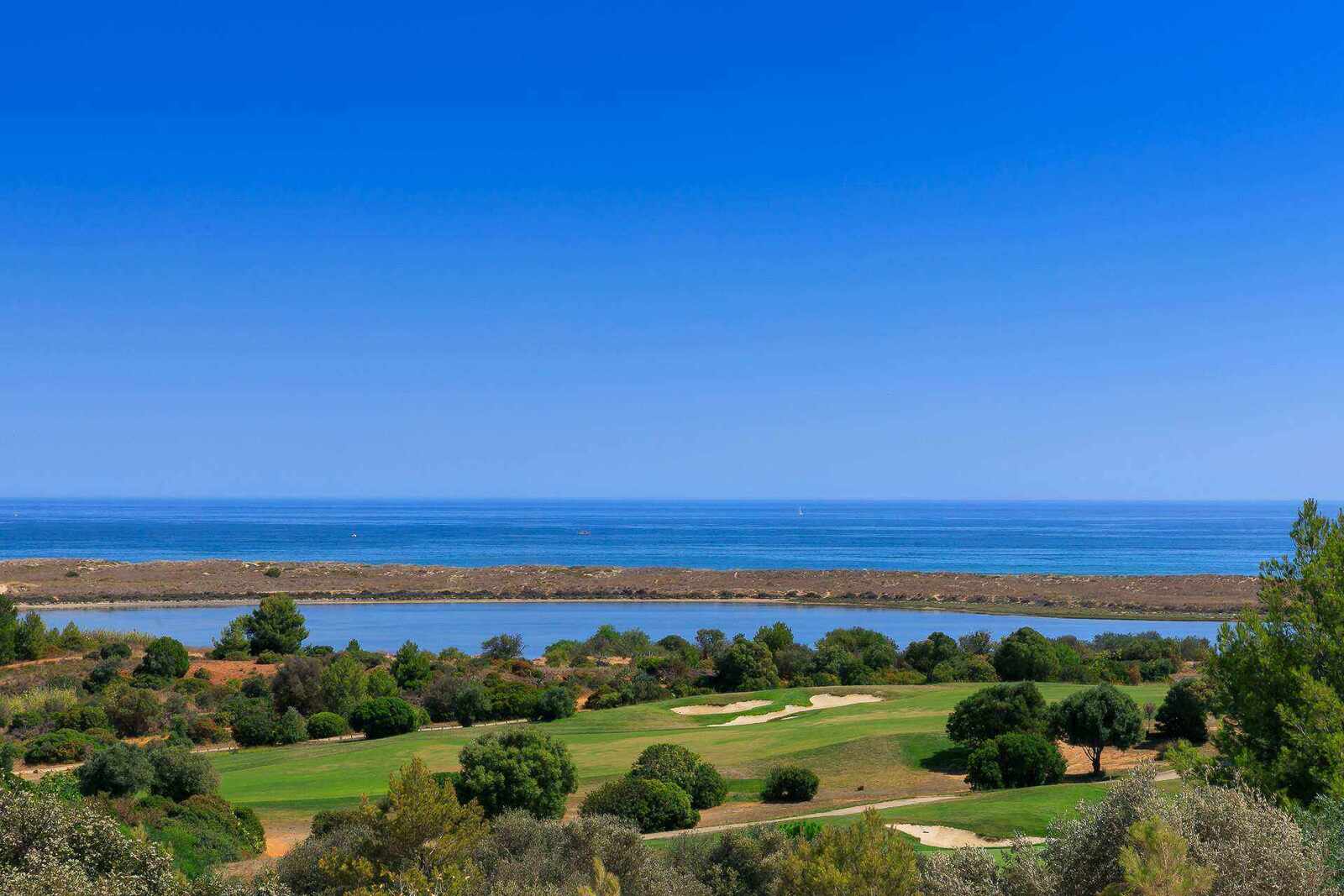 Luxury apartments T1 a T2 + 1, for sale, in the exclusive private condominium Palmares Beach & Golf Resort, Lagos, in the Algarve.
The private condominium Palmares Beach & Golf Resort presents a set of luxury apartments, with typologies T1, T1+1 (duplex), T2 + 1 (duplex), surrounded by nature. Comfort, luxury, safety and elegance combine in this luxurious condominium, specially designed for golf, beach and nature lovers.
Designed to sit within the natural amphitheatre of Palmares, every Signature Apartment within the resort benefits from sea or estuary views, which can be enjoyed from individual private terraces. Embrancing the colours and textures of the natural environment, the one and two bedroom apartments are fully fitted, equipped and are ready to move into. The construction of the apartments with the signature of the RCR (Rafael, Carmen, Ramón Arquitectes) has already begun, with the show apartment available for visit.
The three golf courses highlight the green spaces that predominate in this imposing private condominium and make it a unique example of architecture in perfect harmony with nature.
Lagos offers a fantastic golf course - the Palmares Golf, providing year-round tourist demand.
Located in Lagos, 3 km from Meia Praia, in one of the regions of the Algarve that offers the best quality of life, with a wide range of natural parks, springs and mountains, fine sandy beaches and transparent water, as well as restaurants, cafés and supermarkets.
Excellent accessibility, close to national and international schools. 60 minutes from Faro International Airport.
A unique opportunity for investment and profitability and a guaranteed commitment in a location increasingly rare.