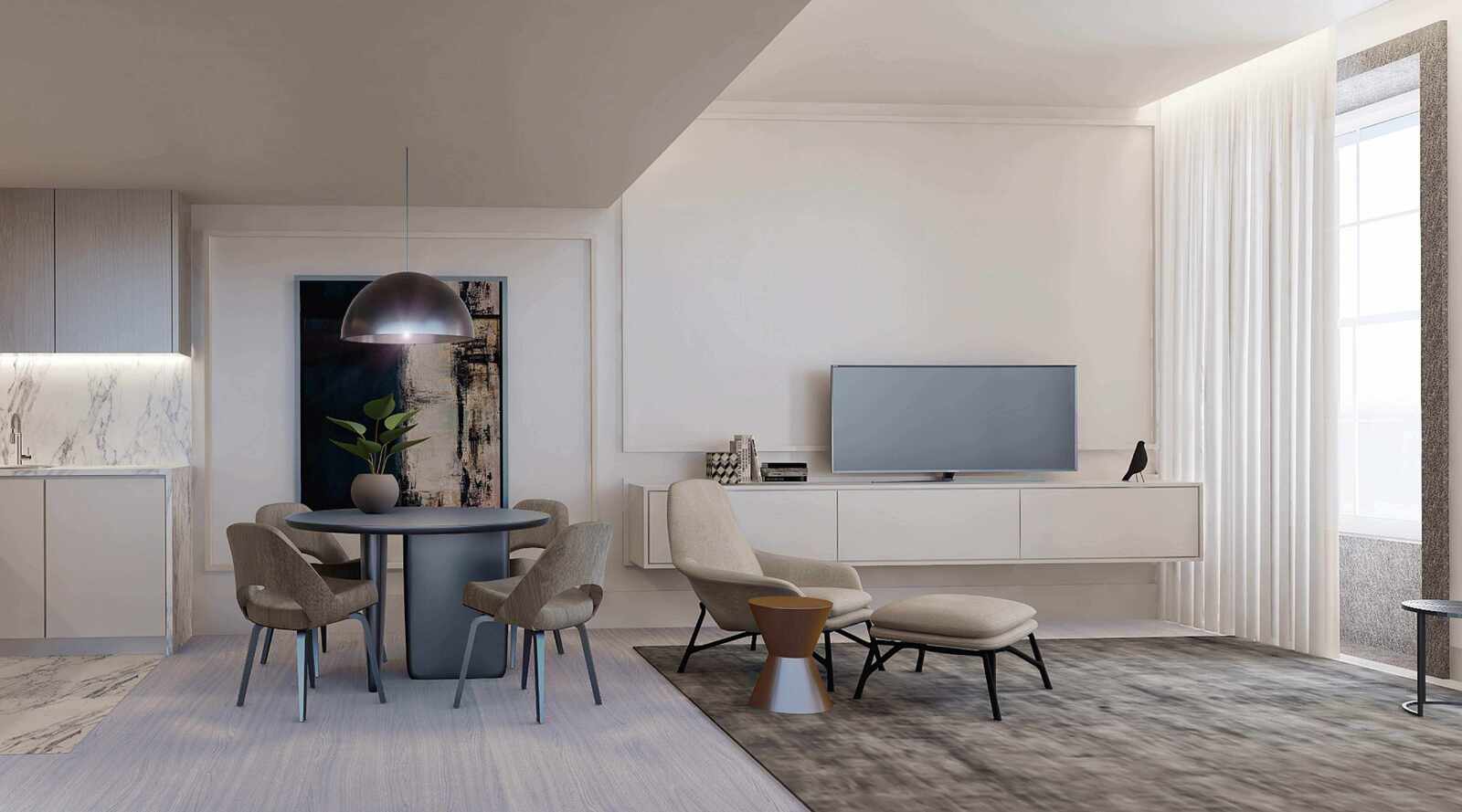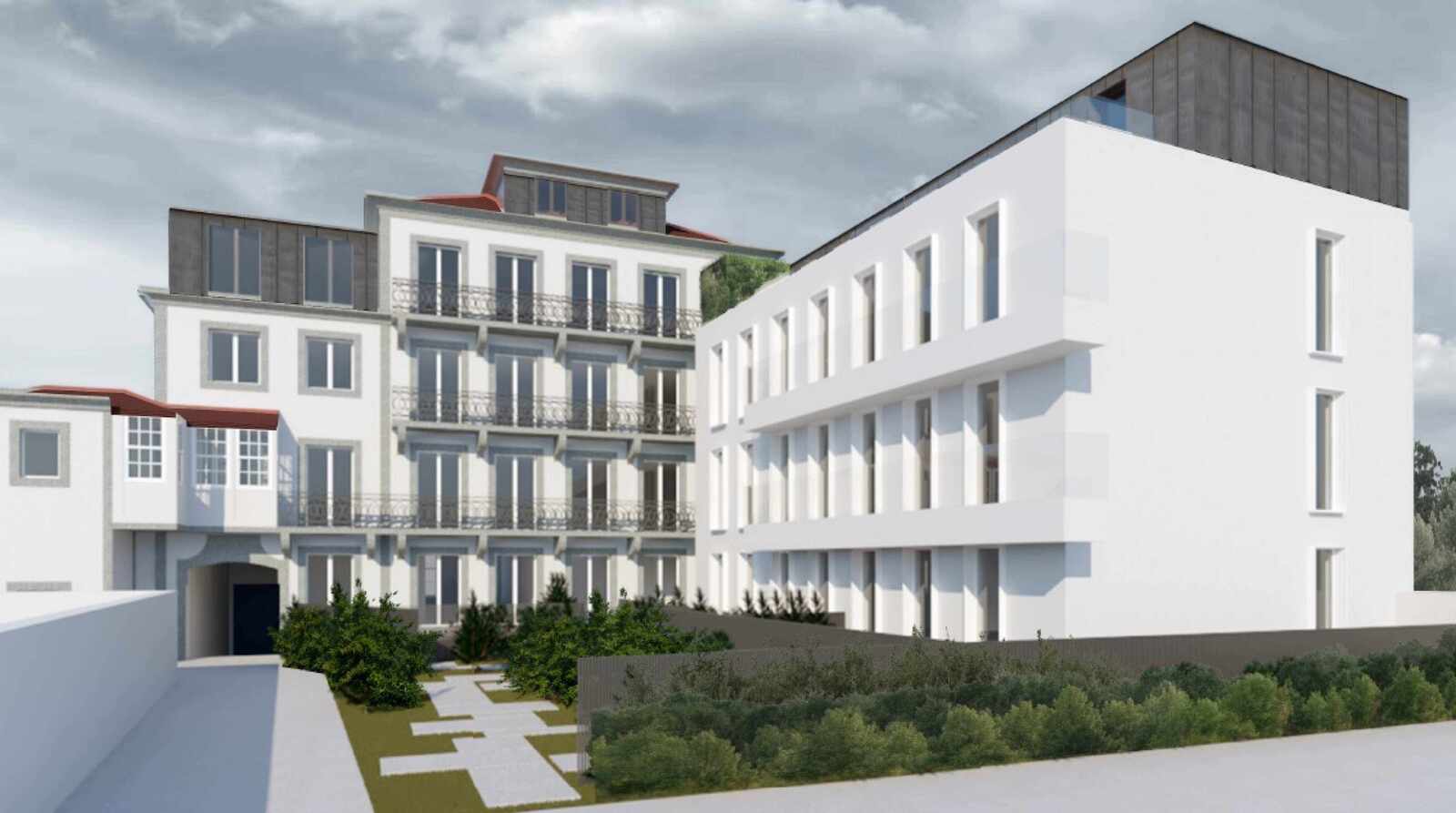 Condomínio das Artes is in the centre of Porto and includes 1-bedroom, 2-bedroom and 2+1-bedroom apartments, most of them with parking and a private garden.
Condomínio das Artes is a luxury residential development, composed exclusively of 14 apartments, with 1, 2 and 2+1 bedrooms, with areas ranging from 59 m2 to 129 m2. Most apartments include parking.
Condomínio das Artes is the result of the rehabilitation of the 19th-century palace that maintains its beautiful original façade, thoroughly restored, respecting the oldest architectural tradition of Porto.
The apartments that integrate this new development stand out for the quality of their finishes. All the apartments have double glazing with high acoustic and thermal correction, oak flooring, lacquered woodwork and furniture, Estremoz marble in the bathrooms and fully-equipped kitchens with Bosch appliances.
The rooms and bedrooms are equipped with central heating by underfloor heating. Most apartments have patios or terraces, with areas ranging from 5 to 20 m2 and the entire condominium is enriched by a private garden.
In the centre of Porto, with a strategic location close to commerce, services and transports, Condomínio das Artes has as neighbours Palácio de Cristal, Soares dos Reis National Museum and the famous Miguel Bombarda quarter, known as Bairro das Artes, the place par excellence of Porto's chic bohemia.
Ready by the end of 2020.