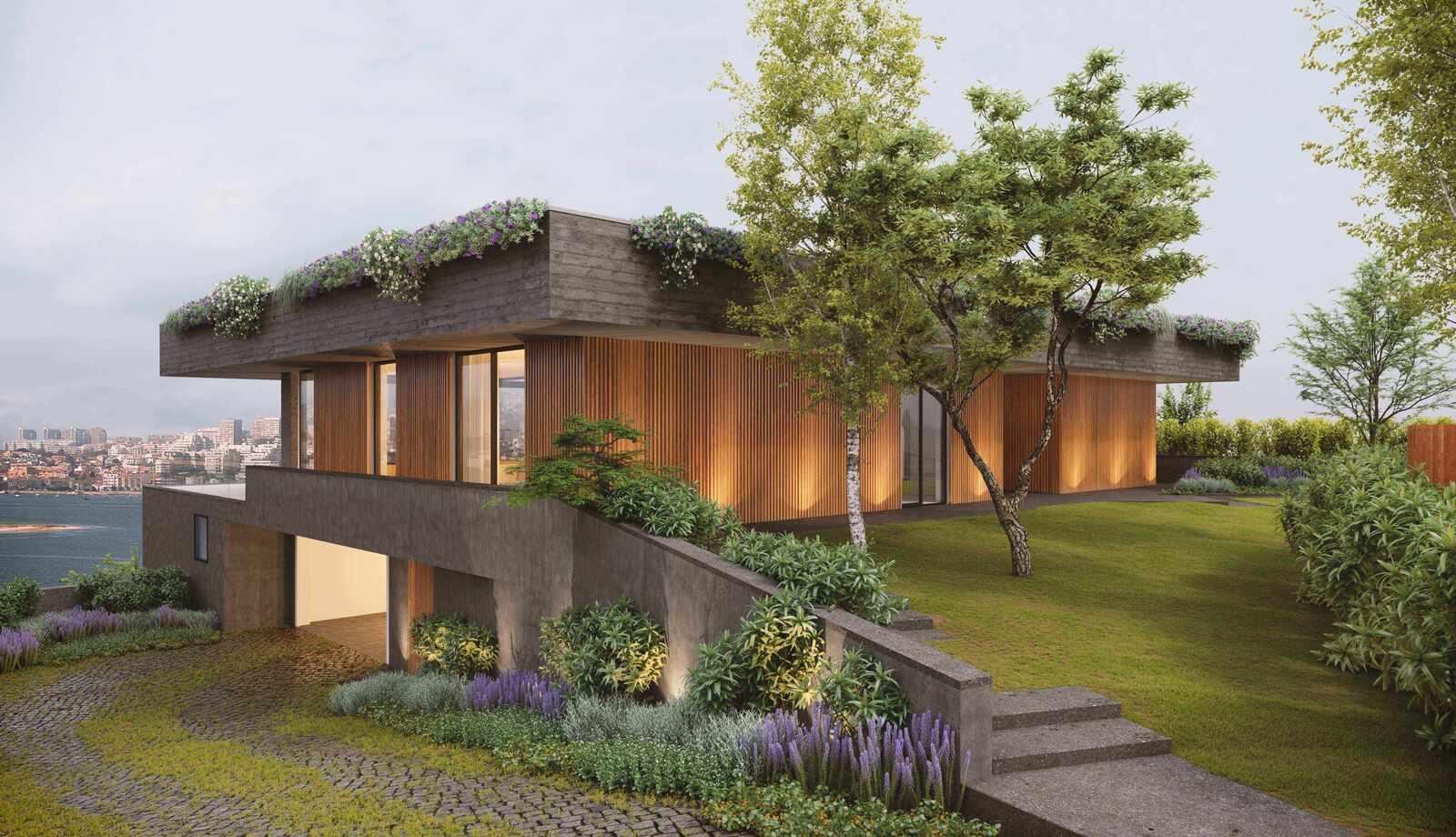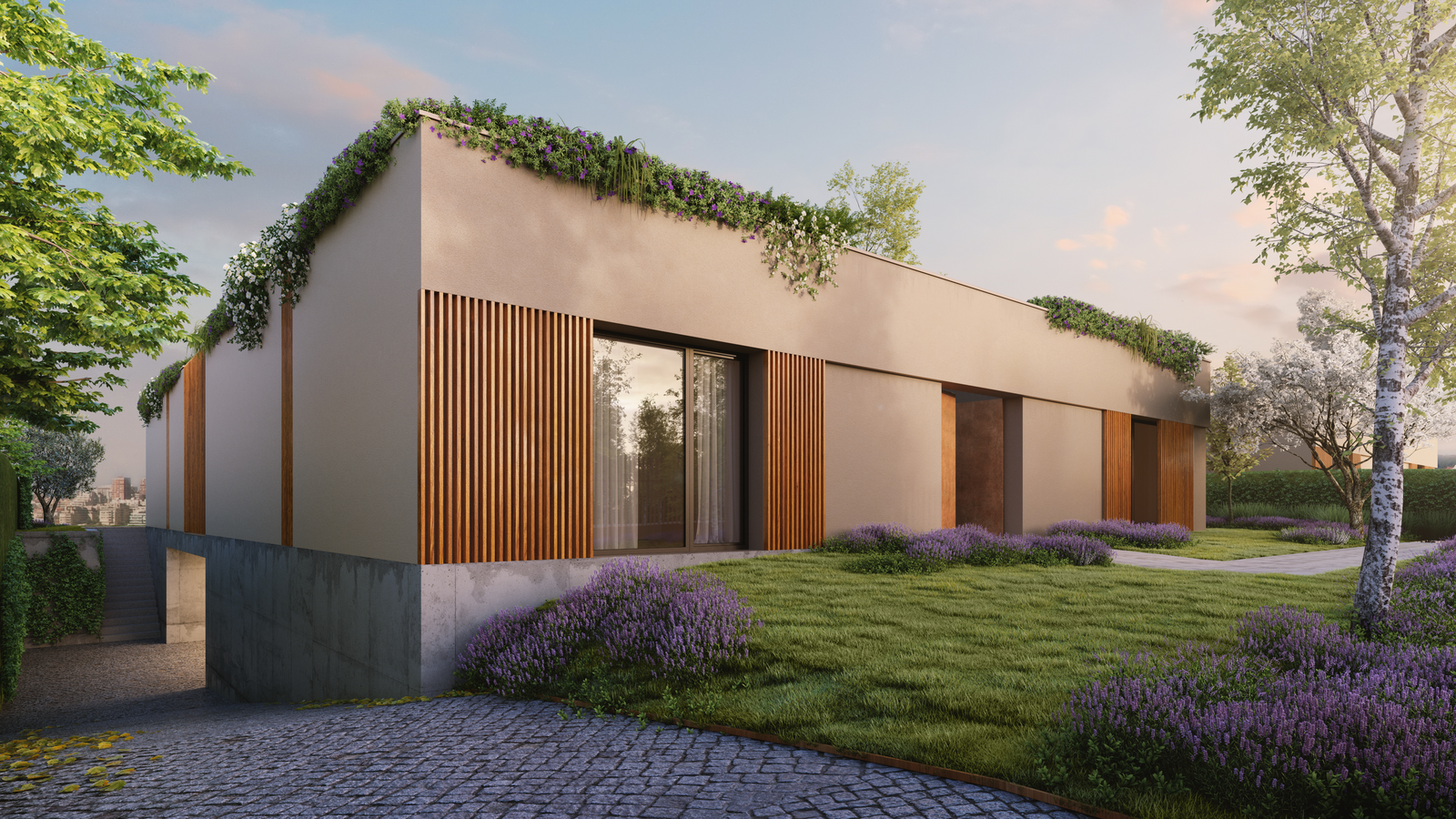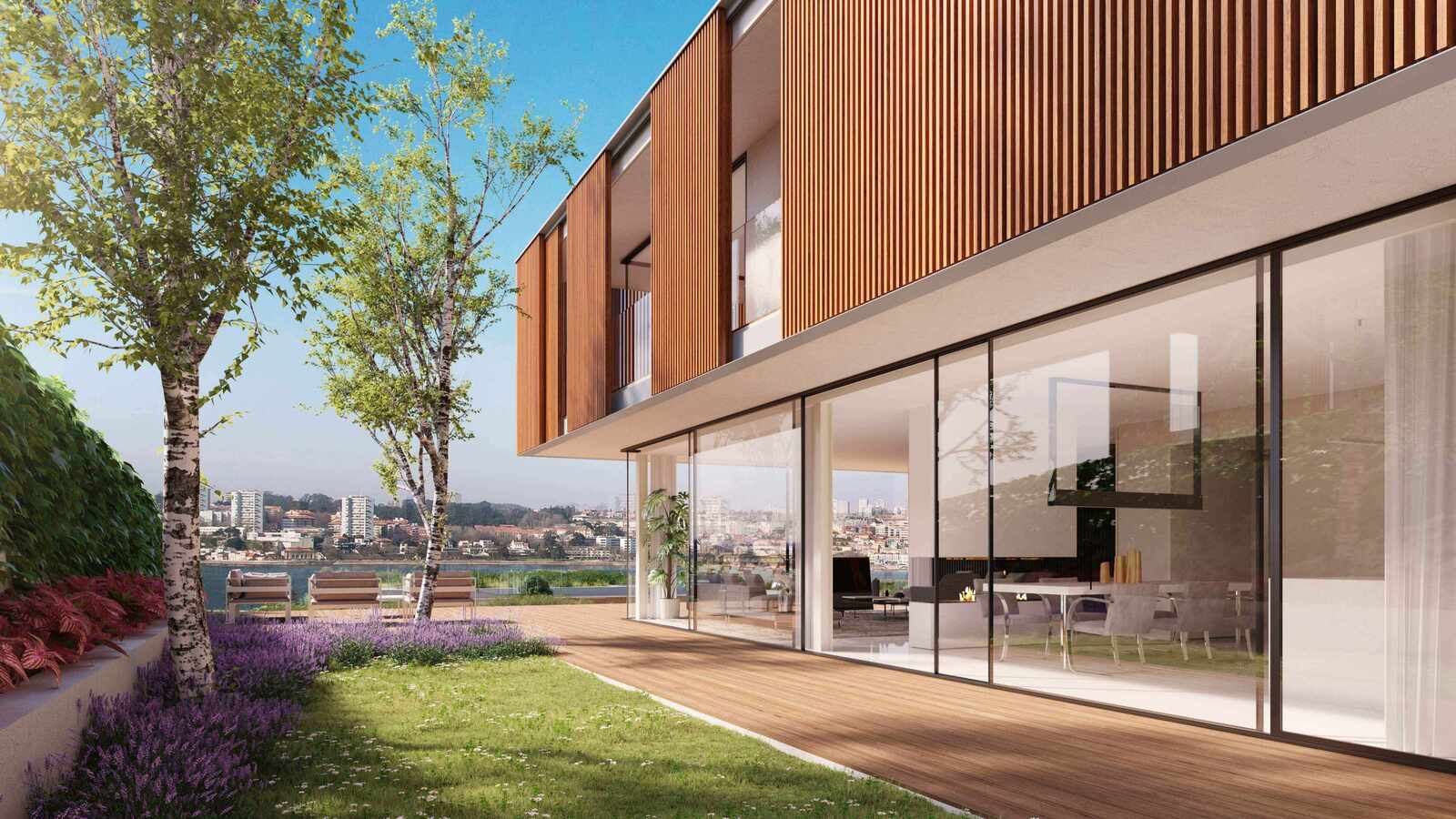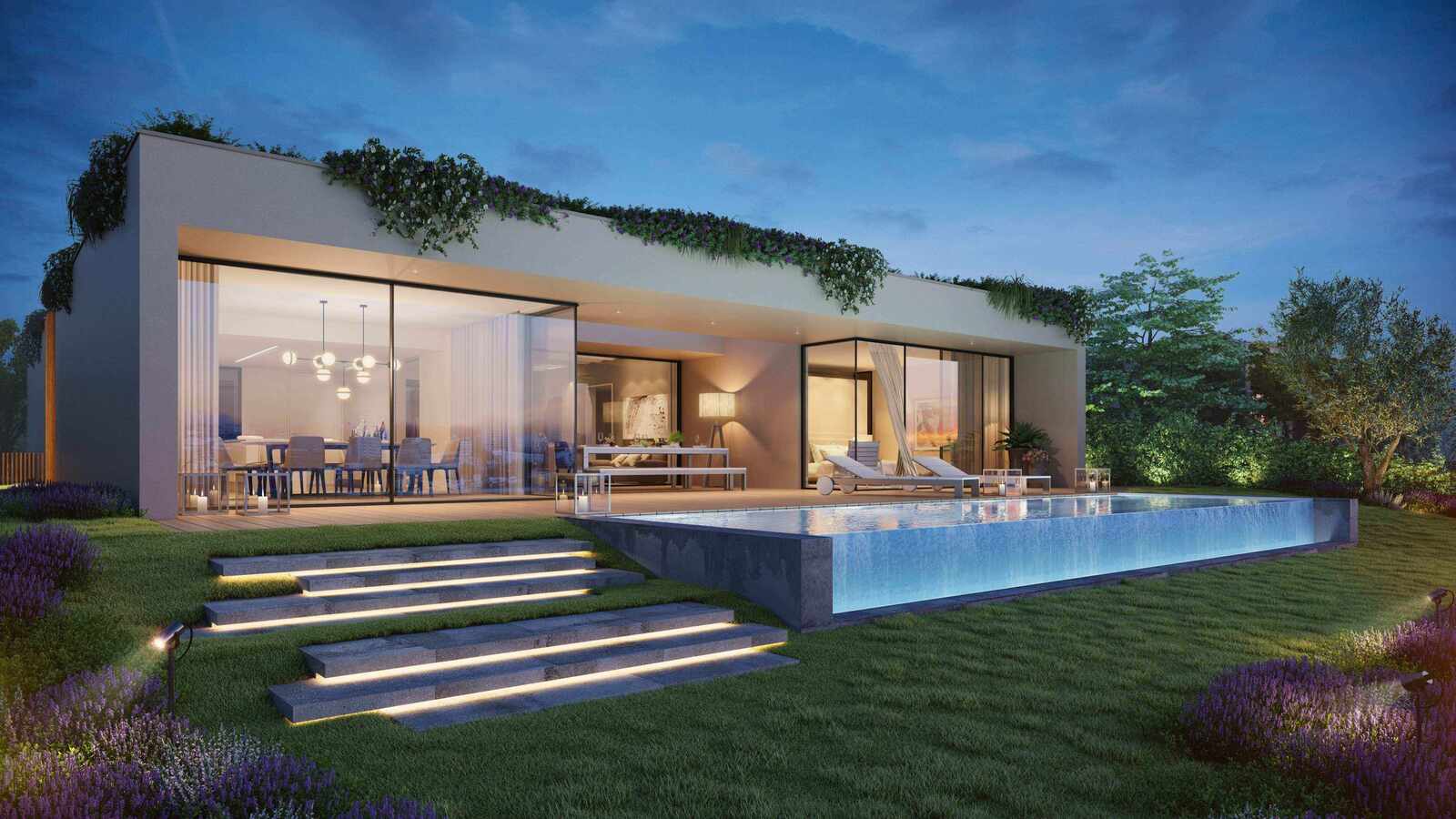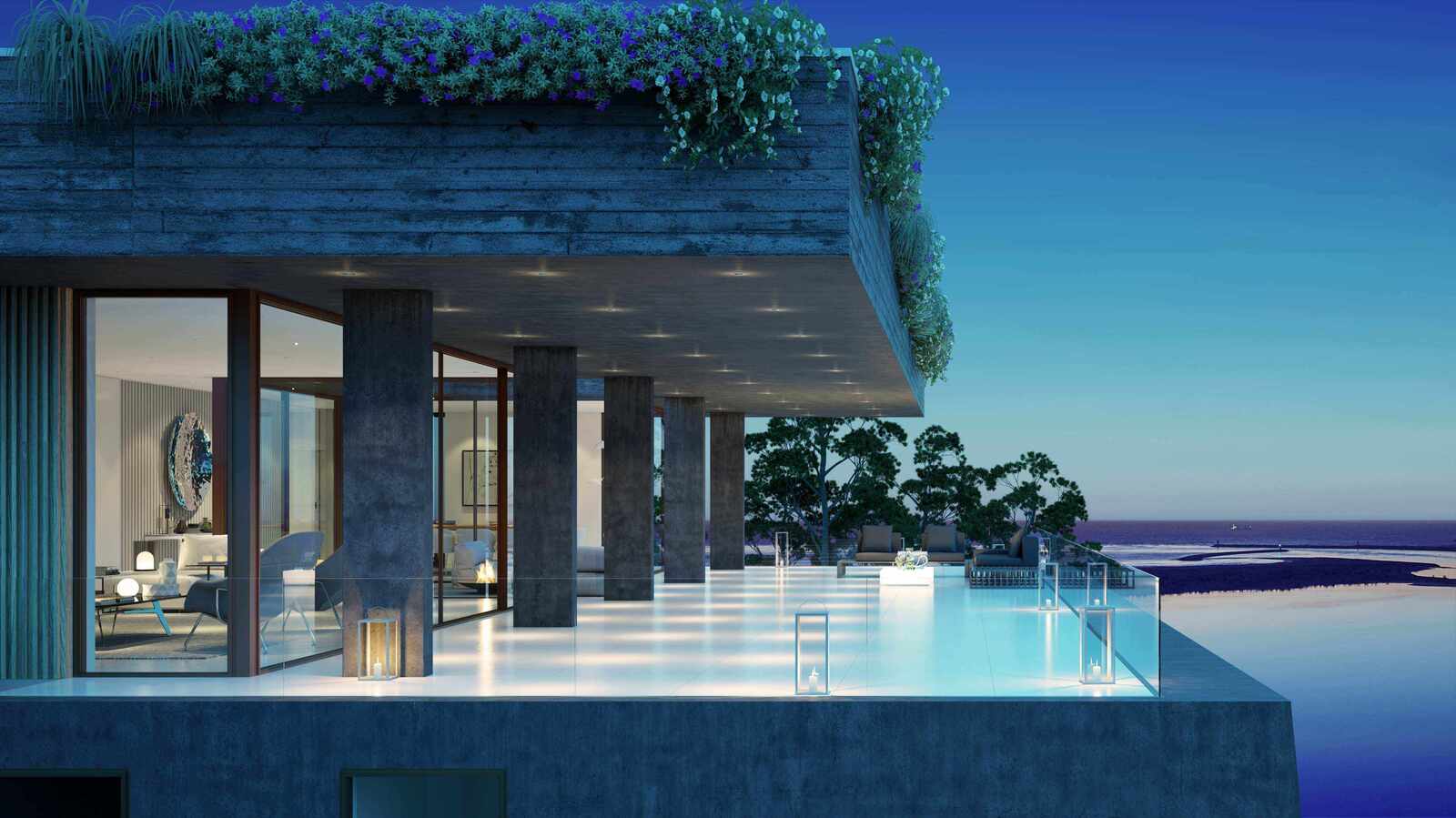 CONDOMINIUM OF LUXURY VILLAS UNDER CONSTRUCTION BY THE RIVER DOURO, IN V.N. GAIA
In a unique relationship with the river, Quinta Marques Gomes is a private residential condominium with 270.000m2, endowed with generous green areas where the highest standards of quality and environmental sustainability are assured. Overlooking the mouth of the Douro River and overlooking the Atlantic Ocean, the property is strategically located in Vila Nova de Gaia, and was designed to make the most of the natural morphology of the land, distributed in amphitheatre to the river.
Quinta Marques Gomes is composed of three sets of plots of land: Twin Villas, Garden Villas and River Villas with 3 bedroom's, 4 bedroom's, 4+1 bedroom's and 5+1 bedroom's type, with areas ranging from 433m2 and 3013m2.
All the dwellings are designed with plant coverings, shrub hedges and exterior paintings with organic tones, in a project that is characterized by respect for nature and the communion between biodiversity and the comfort of families. The condominium is majestically set in a unique landscape over the Natural Reserve of the Douro Estuary, a protected environmental area of great natural beauty.
The architectural projects developed for Quinta Marques Gomes, are the responsibility of the FCC Arquitectura office, were designed so that those who live in each of the properties can enjoy quality of life, comfort, safety and good taste, as well as all the natural surroundings.
This private condominium guarantees permanent security, namely through management and access control and the total privacy of all residents, which makes it naturally exclusive.
Quinta Marques Gomes also has a set of infrastructures to support the residents, of which the ample green spaces and private parking for each one of the dwellings stand out.
Quiet location, 2 minutes from the beach and the promenade of Vila Nova de Gaia, as well as the Gaia Pier and the Afurada Marina. With quick access to Porto, through the Arrábida Bridge and the motorway of the North (Porto/Lisbon).
Twin Villas - Prices from 255.000€
Garden Villas - Prices from
River Villas - Prices from 650.000€