Founded by James Christie in 1766, Christie's is the most important art auction house in the world, with sales totalling US$ 7.4 billion in 2015. In the years after the French Revolution, Christie's built an excellent reputation among British auction houses in the fine art trade. It was this recognition and prestige that enabled Christie's to hold the largest auctions in the 18th, 19th and 20th centuries, putting it in a position to set standards and parameters for international art sales.
Christie's offers around 350 auctions annually in over 80 categories, including all areas of fine and decorative arts, jewellery, photographs, wine, and more. In addition, Christie's also has a long and successful history conducting private sales for its clients in all categories, with emphasis on Post-War & Contemporary, Impressionist & Modern, Old Masters and Jewellery.
CHRISTIE'S Auction House:
Dubai. 2014.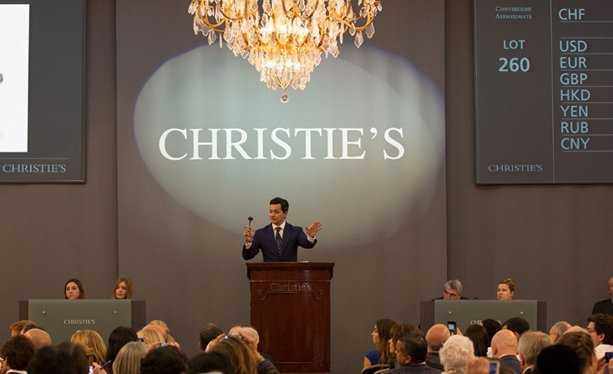 Christie's has a global presence in 32 countries, with 54 offices and 12 salerooms around the world including in London, New York, Paris, Geneva, Milan, Amsterdam and Hong Kong.
Regarded by experts and influential art collectors as the best auction house in the world, Christie's has been a leader in growth markets such as Russia, China, India, the United Arab Emirates and Dubai, with highly successful exhibitions and sales.